Envisioning BYU
Envisioning BYU Volumes
Volume One
Foundations and Dreams
A Note from BYU President
Kevin J Worthen
As I consider the future of BYU, I reflect on one particular day in its past: October 10, 1975. The occasion was a celebration of BYU's centennial, and President Spencer W. Kimball delivered a landmark address outlining his prophetic vision of BYU's second century.
When I later read President Kimball's speech as a BYU student, I knew I wanted to be part of what he described. Through the years, I have returned to that speech over and over, discovering that, like scripture, it contains new insights with each reading.
This collection, Envisioning BYU, includes President Kimball's address as well as dozens of other speeches and statements that shed revelatory light on the divine role of this institution. These perspectives on Brigham Young University are both inspired and inspiring.
As we approach the midpoint of our second century, I invite you to read this collection and reflect on the unique light of Brigham Young University and your role in helping BYU reach its prophetically declared destiny.
---
---
FOREWORD
With Brigham Young University approaching its sesquicentennial, the administration invited me to update Educating Zion. I am honored to do so. For over a quarter of a century, this classic compilation of speeches has been an invaluable source of inspiration and perspective for me and for many others. I thank the previous editors, John W. Welch and Don E. Norton, for their groundbreaking work.
For this volume, I have retained many speeches from the original collection. I have also adhered to the former editors' decision to limit new selections to "key speeches delivered at BYU by Church and university authorities."1 Yet even with these limitations, I could include only a fraction of key mission-centric discourses. To keep my revision to a reasonable size, I am publishing it in more than one volume, and I have edited some selections for length. However, the complete text and audio of most speeches herein are available online at speeches.byu.edu/envisioning-BYU.
I have tried to make this anthology browser friendly by providing brief introductions for my entries and by grouping the selections into thematic units. Admittedly, the items in these thematic units are somewhat loosely unified; many speeches could fall under multiple headings. Nevertheless, I hope that this new format improves readability and highlights intertextual connections.
A brief word about the selections in this volume. I begin with a talk that I gave to BYU graduate students discussing key scriptures about education. This talk serves as a preface, as these scriptures are featured in "Foundations" and elsewhere in these volumes. The first section, "Foundations," gathers what may be regarded as canonical texts—speeches repeatedly cited as authoritative statements about BYU. The second section is drawn from a remarkably rich vein of "Dreams, Prophecies, and Prayers" about BYU. The final section, "Education in Zion," includes two talks introducing an impressive permanent exhibit on campus, which I hope that readers will be prompted to visit. It concludes with a moving talk by President Russell M. Nelson given at the dedication of the BYU Life Sciences Building.
The title Envisioning BYU is intended to signal the aspirational and BYU-centric focus of the collection. Much more than most universities, BYU exists as a spiritual idea as well as a physical institution. It consists not only of a tangible campus but of intangible ideals and ardent aspirations. It lives—as does the idea of Zion—on the horizon of the hopes and dreams that many Latter-day Saints hold about what a Church university ought to be. As I once told the faculty:
[Brigham Young University] is built of brick and mortar. It comprises libraries and laboratories, classrooms and cafeterias, well-groomed grounds and cluttered faculty offices. It is built of impressive financial resources and of remarkable human capital. But, above all, BYU is and ever has been built of dreams and ideals. Our house of learning is also a house of dreams.2
The speeches collected herein overwhelmingly speak to BYU's institutional vision. They are remarkably consistent both in how they understand this vision and in how they call on BYU to live up to it. In this sense, these speeches are more hortatory than laudatory. This is as it should be, for "institutions and individuals [are] better off when they are animated by a vision of the good rather than a belief that they possess it."3 The high expectations that have enveloped BYU since its founding offer little occasion for self-congratulation but much opportunity for self-reflection and self-correction. We look back on the hopes and dreams of those who have gone before in order, Janus-like, to look forward to a future worthy of their sacrifices and aspirations. I hope that this volume will help faculty, students, and staff more fully understand and embrace BYU's mission.
Never mind that BYU's reach should exceed its grasp. This is unavoidable when prophets have set such high expectations for the university, as did President Spencer W. Kimball on the cusp of BYU's second century when he said, "We expect (we do not simply hope)" for BYU to become "an 'educational Everest,'" "a leader among the great universities of the world," and, at the same time, "a unique university in all of the world"—one that "must not be made over in the image of the world."4 Excelling academically while remaining distinctive spiritually may seem like an unattainable dream, but this, too, is as it should be. For as President Kimball also observed, "Ideals are like stars; you will not succeed in touching them with your hands. But like the seafaring man on the desert of waters, you choose them as your guides, and following them you will reach your destiny."⁵ Or as Karl G. Maeser remarked in a similar vein, "The mariner is guided by the stars of heaven, although he does not get there with his ship."⁶ Readers may glimpse herein the stars that have guided BYU's mariners, as well as the seas—both smooth and turbulent—through which the good ship BYU has sailed for 150 years. May BYU ever steer by the stars.
—John S. Tanner
Notes
1. John W. Welch and Don E. Norton, eds., Educating Zion (Provo: BYU Studies, 1996), vii.
2. John S. Tanner, "A House of Dreams," BYU annual university conference address, 28 August 2007.
3. John Churchill, "Is Postmodern Community Possible?" Liberal Education 83, no. 1 (Winter 1997): 27; quoted in John S. Tanner, "'One of the Great Lights of the World': Seeking Learning by Study and Faith at BYU," BYU annual university conference address, 23 August 2005.
4. Spencer W. Kimball, "The Second Century of Brigham Young University," BYU devotional address, 10 October 1975; see also Harold B. Lee, "Be Loyal to the Royal Within You," BYU devotional address, 11 September 1973.
5. Carl Schurz, address in Faneuil Hall, Boston, 18 April 1859; quoted in Kimball, "Second Century."
6. Karl G. Maeser, School and Fireside (Provo: Skelton, Maeser, 1897), 84.
---
---
PREFACE
February 16, 2005
INTRO
A Gospel Ground for Education: An Academic Credo
John S. Tanner
February 16, 2005
Faith and Scholarship Symposium Address
The purpose of this preface is to explain the primary scriptural injunctions for education. It thus provides an introduction to this first volume of Envisioning BYU. It is also a personal credo, outlining views that have animated me over the years. This preface was originally delivered as a talk, titled "A Gospel Ground for Education: An Academic Credo," to BYU graduate students at the Faith and Scholarship Symposium on February 16, 2005.
PODCAST
Dreams, Prophecies, and Prayers
Dreams, Prophecies, and Prayers
Education in Zion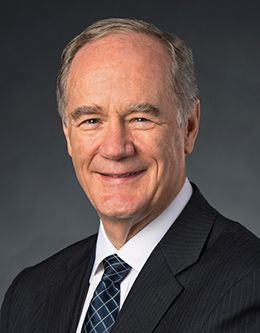 August 26, 2008
INTRO
Learning in the Light
John S. Tanner
August 26, 2008
University Conference Address
John S. Tanner was serving as academic vice president when he delivered this address. The exhibit Education in Zion had just opened in the newly completed Joseph F. Smith Building. Tanner encouraged faculty to visit the exhibit, which recounts the story of education among Latter-day Saints with a focus on BYU. In a sense, it functions as a visual companion to Envisioning BYU. During his speech, Tanner took the faculty on a virtual tour of the exhibit. He concluded with an image from Lord of the Rings, reminding faculty that they, too, must light fires that rally those who will fight with the King when He returns. The first section of the talk, which deals primarily with administrative matters, has been omitted.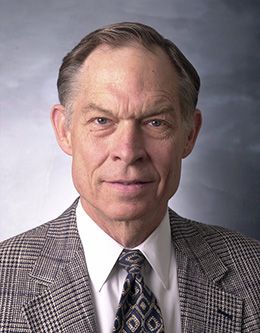 November 11, 2008
INTRO
An Education of the Whole Soul
C. Terry Warner
November 11, 2008
Devotional Address
C. Terry Warner gave this beautiful devotional address as he was about to retire, having served for many years at BYU. He had been chair of the philosophy department, director of the Honors Program, and dean of the College of General Studies. At the end of his career, he was the founding curator of the Education in Zion exhibit in the Joseph F. Smith Building. Warner's devotional provides an inspiring perspective on the university drawn from his years at BYU and his work on the exhibit. He reminds us of the vision of BYU's founders and calls on BYU to remain true to its heritage.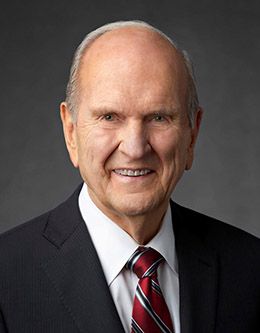 April 9, 2015
INTRO
The Tie Between Science and Religion
Russell M. Nelson
April 9, 2015
BYU Life Sciences Building Dedication
President Russell M. Nelson, an apostle at the time that he gave these touching remarks, recounted in this talk how the gospel had "provided the undergirding foundation" for his remarkable educational journey (page 292). His journey had taught him, among other things, that "all truth is part of the everlasting gospel" (page 291) and that "when the laws of God are obeyed, wanted blessings will always result, not just maybe or sometimes" (page 293). President Nelson's sterling example reminds us that we are blessed as we become disciples in the disciplines. Indeed, the Lord expects all of His people to be consecrated covenant keepers who are following the covenant path, no matter their worldly occupation.