Envisioning BYU
Envisioning BYU Volumes
Volume One
Foundations and Dreams
A NOTE FROM BYU PRESIDENT
KEVIN J WORTHEN
As I consider the future of BYU, I reflect on one particular day in its past: October 10, 1975. The occasion was a celebration of BYU's centennial, and President Spencer W. Kimball delivered a landmark address outlining his prophetic vision of BYU's second century.
When I later read President Kimball's speech as a BYU student, I knew I wanted to be part of what he described. Through the years, I have returned to that speech over and over, discovering that, like scripture, it contains new insights with each reading.
This collection, Envisioning BYU, includes President Kimball's address as well as dozens of other speeches and statements that shed revelatory light on the divine role of this institution. These perspectives on Brigham Young University are both inspired and inspiring.
As we approach the midpoint of our second century, I invite you to read this collection and reflect on the unique light of Brigham Young University and your role in helping BYU reach its prophetically declared destiny.
---
---
PREFACE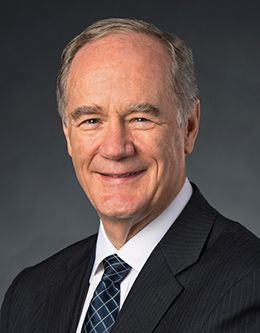 February 16, 2005
INTRO
A Gospel Ground for Education: An Academic Credo
John S. Tanner
February 16, 2005
Faith and Scholarship Symposium Address
The purpose of this preface is to explain the primary scriptural injunctions for education. It thus provides an introduction to this first volume of Envisioning BYU. It is also a personal credo, outlining views that have animated me over the years. This preface was originally delivered as a talk, titled "A Gospel Ground for Education: An Academic Credo," to BYU graduate students at the Faith and Scholarship Symposium on February 16, 2005.
Dreams, Prophecies, and Prayers
Dreams, Prophecies, and Prayers
Education in Zion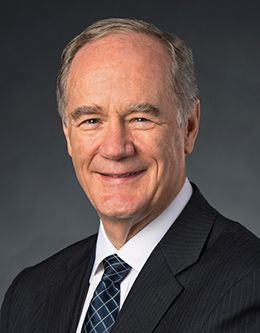 August 26, 2008
INTRO
Learning in the Light
John S. Tanner
August 26, 2008
University Conference Address
John S. Tanner was serving as academic vice president when he delivered this address. The exhibit Education in Zion had just opened in the newly completed Joseph F. Smith Building. Tanner encouraged faculty to visit the exhibit, which recounts the story of education among Latter-day Saints with a focus on BYU. In a sense, it functions as a visual companion to Envisioning BYU. During his speech, Tanner took the faculty on a virtual tour of the exhibit. He concluded with an image from Lord of the Rings, reminding faculty that they, too, must light fires that rally those who will fight with the King when He returns. The first section of the talk, which deals primarily with administrative matters, has been omitted.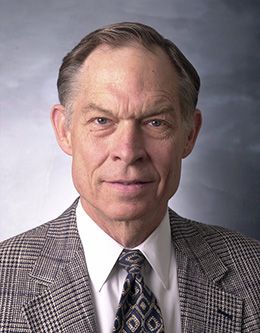 November 11, 2008
INTRO
An Education of the Whole Soul
C. Terry Warner
November 11, 2008
Devotional Address
C. Terry Warner gave this beautiful devotional address as he was about to retire, having served for many years at BYU. He had been chair of the philosophy department, director of the Honors Program, and dean of the College of General Studies. At the end of his career, he was the founding curator of the Education in Zion exhibit in the Joseph F. Smith Building. Warner's devotional provides an inspiring perspective on the university drawn from his years at BYU and his work on the exhibit. He reminds us of the vision of BYU's founders and calls on BYU to remain true to its heritage.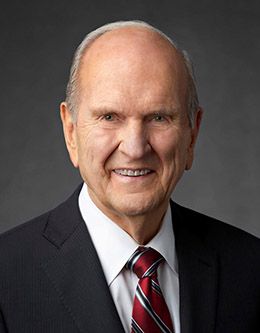 April 9, 2015
INTRO
The Tie Between Science and Religion
Russell M. Nelson
April 9, 2015
BYU Life Sciences Building Dedication
President Russell M. Nelson, an apostle at the time that he gave these touching remarks, recounted in this talk how the gospel had "provided the undergirding foundation" for his remarkable educational journey (page 292). His journey had taught him, among other things, that "all truth is part of the everlasting gospel" (page 291) and that "when the laws of God are obeyed, wanted blessings will always result, not just maybe or sometimes" (page 293). President Nelson's sterling example reminds us that we are blessed as we become disciples in the disciplines. Indeed, the Lord expects all of His people to be consecrated covenant keepers who are following the covenant path, no matter their worldly occupation.