I believe all things are possible with God, including mountains moving if necessary. Today I am telling my own true story. I don't share any of these experiences of trial to boast. Although that may seem ridiculous to assume, I've heard it's a thing. My sincere intent in sharing my journey with you is to bring souls to Christ. I boast only in Him and rejoice in the comfort and unconditional love and mercy that He has shown me through my personal journey.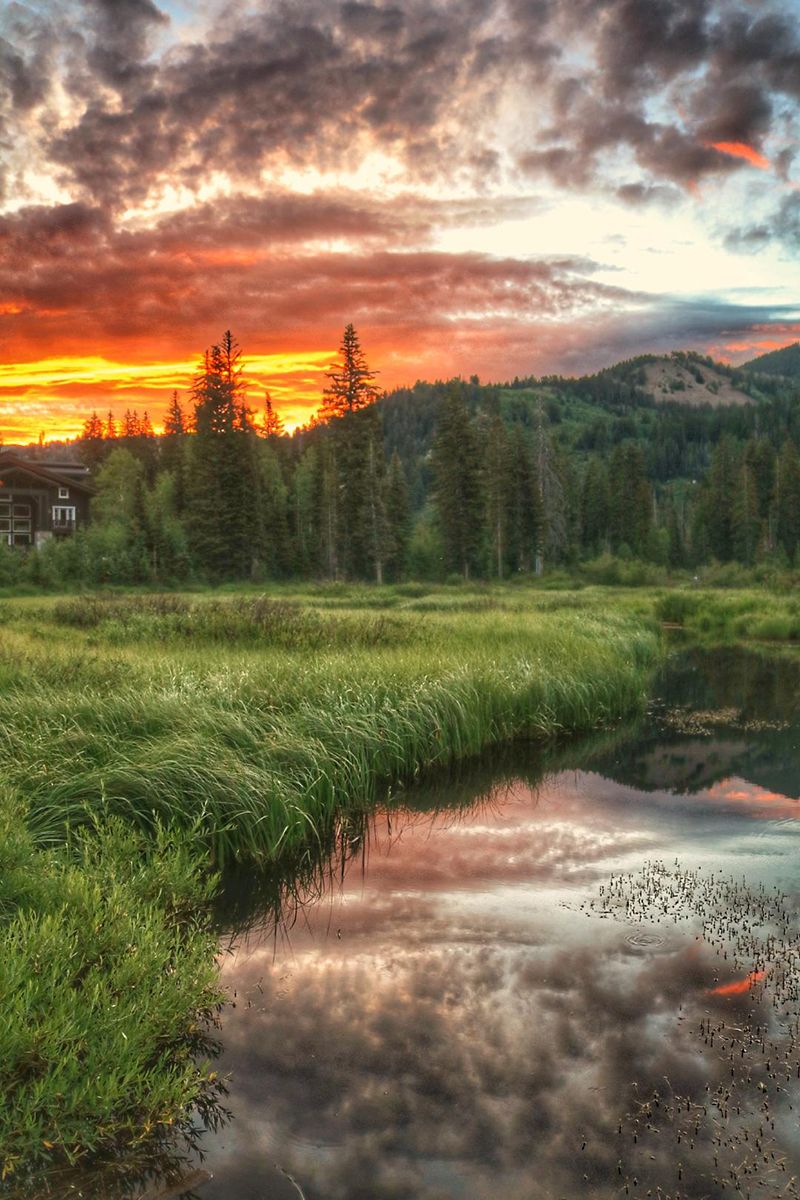 I Can Sleep When the Wind Blows
In my youth, and not unlike the prophet Nephi, I was blessed to be raised by "goodly parents" (1 Nephi 1:1) who loved the Lord and taught me to do the same. My parents taught me the beautiful language of the gospel through family prayer, scripture study, and their shining examples. In 1984, my family served a mission for The Church of Jesus Christ of Latter-day Saints in Nuku'alofa, Tonga. Later, my father also spent a few years working for the Church in Puerto Rico. This afforded my siblings and me the wonderful opportunity to be raised in different cultures. Every day was an adventure!
After a close call with a hurricane in the South Pacific, my father shared a classic story with us kids. In the story, a farmer hires a lad to help with his farm. When asked if he is a hard worker the lad replies, "I can sleep when the wind blows." During a bad storm, the distraught farmer rouses the hired hand in a panic just to find that all the duties had already been seen to. Through this simple story, my father taught us the principle of being prepared during times of peace, so that no matter what storms of life came, we would always be ready. Elder Shayne M. Bowen of the Seventy also shared this beloved story in his 2018 devotional: "Prepare in times of peace and you will be prepared for the heat of the battle." My parents' belief of this principle was evident in all that they lived and taught us. Because of this I felt that I had strong faith, a firm testimony and love for my Savior Jesus Christ. I was young and invincible, or so I thought.
Eventually, we moved back to the United States. I soon discovered what a shopping mall was, how to pluck my eyebrows, shave my legs, and wear makeup. I dated my high school sweetheart for four years and waited for him while he served a two-year mission for the Lord. When he returned, we were married in the Salt Lake Temple. It felt like we had waited for an eternity to be together and were now living our "happily ever after."
One night my husband was out playing Xbox with all his friends. While trying to wait up for him, I unintentionally fell asleep. I woke to pounding at my front door. Half asleep, I opened the door, but it was not my husband. It was one of his close friends. He said that they were riding home on their motorcycles and split ways, but my husband never met back up with him. The friend had come to our apartment to make sure my husband was okay. Right then my phone rang. It was the police letting me know that my husband was being life flighted to the University of Utah Hospital. That night was a defining moment in my life, and the eternal principles I began to learn are the same principles that have carried me through future, difficult experiences.
Waiting in the hospital—my husband's life hanging in the balance—I gathered with family and friends and knelt in prayer. I don't think I'd ever prayed that hard in my life. At the end of my prayer, I felt the words fall from my mouth, "Thy will be done." My 22-year-old self had no idea what those words really meant, but mercifully the Lord would soon teach me. Four hours later the doctors informed us that they'd done everything within their power to save his life but were unsuccessful. My paradise came crashing down all around me. Everything my parents had taught me, all that I believed, began running through my mind. Paralyzed by shock, confusion, and fear, I literally lay broken at the Lord's feet. In humility? Surrender? Did I really believe all that I had been taught?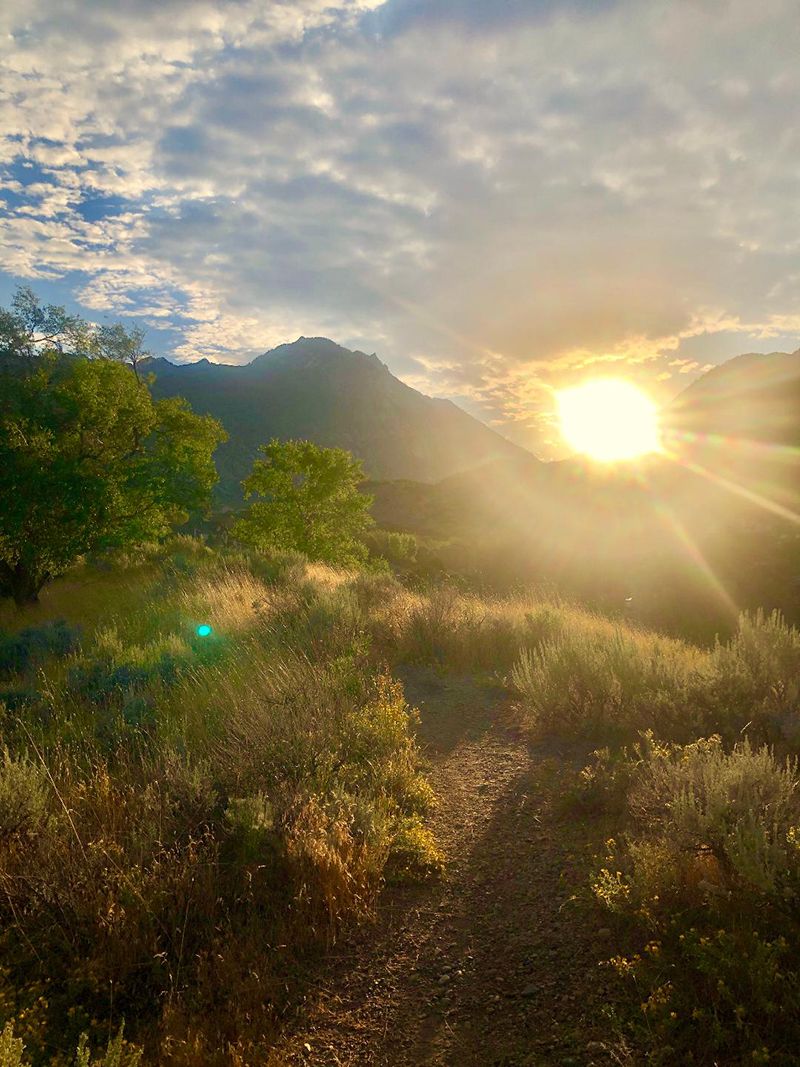 Healing Winds
I began to pray and truly seek the Lord. I didn't even know I'd been borrowing my parents' testimonies and strength until that moment. Now I had to know for myself if what I'd been taught was true. At times, I felt it would've been easier to crawl under my bed and hide, but something inside me wouldn't let that happen. I made the decision to "press forward with faith." Slowly I realized all the things that I had been taught were an inseparable part of me. With this awakening, a burning desire filled me to seek nothing but the Lord. A fire in my bones was lit.
"Holy Ground." That's the name I have given the place the Lord takes me during or after difficult life experiences to spiritually learn and grow. It's where the Lord takes me when I have chosen faith over fear and hope over doubt. It's more of a process than a destination—not just moving forward but moving forward towards Christ. I began to learn how real the power of prayer was and that I shouldn't assume any outcome from my own desires and limited mortal views, but rather I should trust in His will and unlimited wisdom and perspective.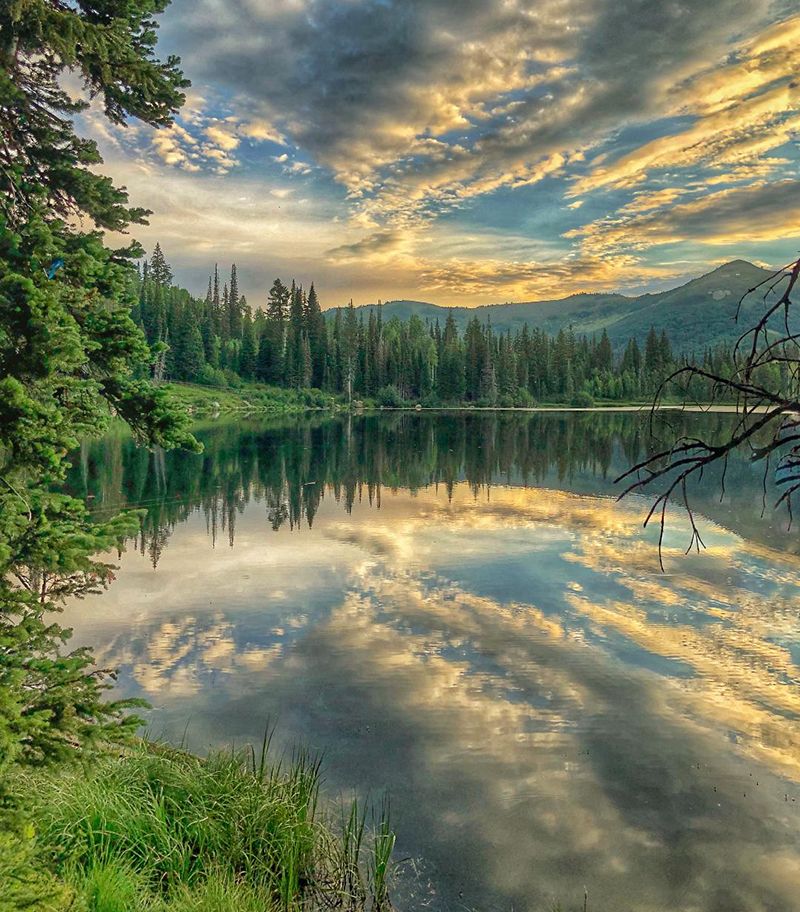 Unexpected Trade Winds
After losing my husband, I had no plans of getting married, but I eventually met a man of God who embraced me and my past. After a few years of marriage, we had two beautiful children and were working hard to build our future together as a family when an unexpected turn of events occurred. We were out to dinner for my younger brother's birthday, but we decided to go home early because I wasn't feeling well. My husband took the kids to bed while I went to lie down. He felt a strong impression to check on me, and as he entered the room, he found me hanging over the bed with my eyes rolled back in my head. On the way to the hospital, the responders had to resuscitate me twice and then a third time as we got to the hospital. This traumatic series of events would ultimately lead to me being in an induced coma for five weeks. The doctors tried everything, but even experimental procedures proved unsuccessful. My brain would have massive seizures each time they tried to wake me. As time went on, they told my husband and parents that they'd done all that they could, and with no other options, they would need to consider taking me off of life support.
My husband was devastated. With my bishop and one of his counselors, my husband gave me a priesthood blessing, in which he felt impressed to say that "I was to be made whole, so that I could raise our children in righteousness."
A couple days later my eyes opened, but the doctors were still concerned because my brain had gone through large amounts of trauma. They thought most likely I would have severe brain damage and memory loss. It was very possible that I wouldn't remember my friends and family. We all were walking on "Holy Ground" here, remembering that nothing is impossible for God. As was spoken in the blessing, I was made whole. In two short weeks I was walking and talking. The road to recovery was long but possible with faith and a focus on the Savior. He gave me strength when I had none.
During physical therapy session, my therapist asked me where I wanted to walk. I told him I wanted to see the doctor that had told my husband that I wouldn't survive. As I walked towards the doctor, his eyes filled with tears. He told me that he did everything he could to save my life, but there was nothing more he or anyone else knew to do. He then shared that though he did not believe in God, he humbly acknowledged that whatever I believed in was behind this miracle. I testified to him that I believed in a God of miracles, and He did heal me. The Lord taught me the power of unshakeable faith, the power of the priesthood, and that miracles have not ceased. We must trust in God against all odds. If it is in alignment with His will, nothing is impossible for Him.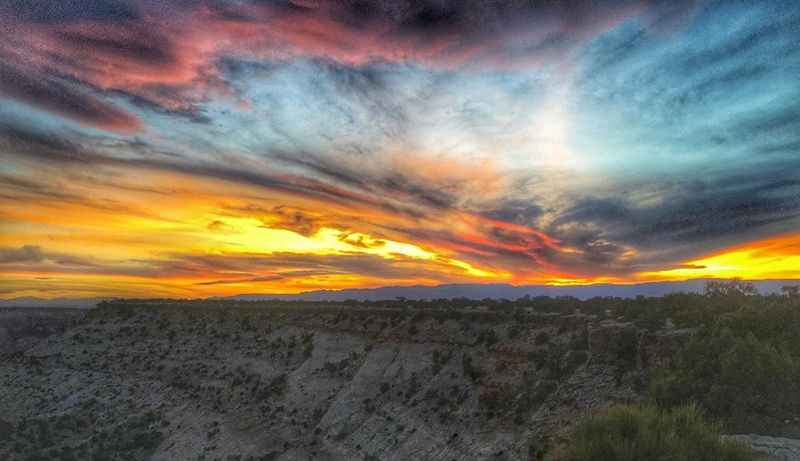 Steadfast Winds
From there, my husband's work took us to Texas. I'd like to say that I came willingly, but it was very difficult to leave my family and I was looking for a train back to Utah the minute we left. I prayed intensely to know the Lord's will for my family at this time. I asked the Lord to answer me in a way that I would personally understand. One day as I was cleaning my house, I was throwing away the trash and a Dove chocolate wrapper got stuck in my hand. Something prompted me to read it before throwing it away. It said, "You are exactly where you are supposed to be."
How could this be? My weakness is Dove chocolates, and I found it very humorous that the Lord would so literally answer my prayers. I was prompted to remember the past lessons the Lord had taught me and decided that I needed to press forward with faith and trust in the Lord. My fear and anxiety left me. We bought a home and decided to settle into Texas. We added two more children to our tribe and met many amazing friends who we now call family.
In April 2016 my family was blindsided by a phone call from my mother. She had been diagnosed with stage 3 breast cancer. Doctors performed an emergency double mastectomy in Utah, but they later decided to seek further treatment at the top cancer center in the country, which happened to be located in the city where I was living in Texas. How could the Lord have known? I was exactly where I was supposed to be. I don't think I could have been more grateful for God's wisdom and timing than at that moment in my life. When my mother arrived, they found out that she also had stage 4 lung cancer. She fought valiantly for months to eradicate the disease from her body. Throughout her treatments, my mom put aside her worries by serving all those around her. That's all she wanted to do. We were taught priceless lessons of selfless service, gratitude, and humility. Those months were some of the most sacred times of my life as my mother and I walked on "Holy Ground" together. God is so good! So merciful!
By the end of April 2017, the doctors declared my mother cancer free. She headed back to Utah to soak up her family and friends, whom she missed dearly. However, five short weeks later, she was back to Texas with twenty tumors in her brain. Her liver and other major organs were also being taken over by cancer.
My mom and I loved the Bible story when Shadrach, Meshach, and Abed-nego refused to worship any other God other than the one they knew. When they worshipped God, King Nebuchadnezzar commanded that they be cast into a burning fiery furnace, "And who is that God that shall deliver you out of my hands?" (Daniel 3:15).
Their reply demonstrated unshakeable faith, "If it be so, our God whom we serve is able to deliver us from the burning fiery furnace, and he will deliver us out of thine hand." "But if not, . . . we will not serve thy gods, nor worship the golden image which thou hast set up" (Daniel 3:17–18; emphasis added).
I knew miracles were possible, and I desperately needed one as my mother's body was riddled with cancer. I felt like the Lord had been preparing me for this test of my faith—to teach me yet another layer of total trust in God and surrendering my will to His. I desperately wanted my mom to live, but if not, I knew I could trust God even if things didn't turn out the way I hoped.
Two very short weeks later my mother was called to her heavenly home. There are no words to describe the heartache. After my mom's funeral, I flew back to Texas, and my dad lovingly asked me if I was going to be okay, to which I replied, "I will never be the same. I am changed." My testimony of the gospel and all that I know and believe brings me great peace, but there will be a hole in my heart until that glorious reunion with my mother. I can only imagine that day.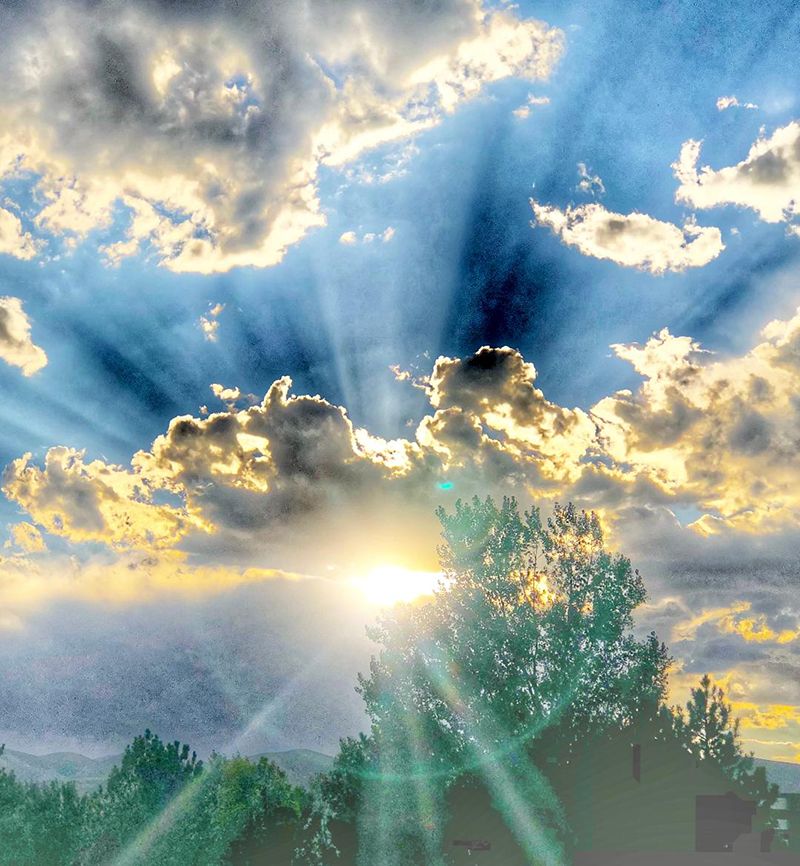 Prevailing Winds
Everyone has a journey in life or a story to tell. Perhaps as you have read my story you have reflected upon your own. Our experiences may be different, but the principles are eternal.
As the storms of life have come, I have learned how to "sleep when the wind blows" by living spiritually and physically prepared for whatever winds come my way. This doesn't mean that I haven't shed countless tears, but come what may, I have always felt hope that I would prevail the storms of life with the Savior by my side.
We are all children of God. This life is a test, and the Lord will bring us all to "Holy Ground" as we press forward with faith in Jesus Christ. Faith is total trust in Him. As I have learned to do this despite the circumstances, my life has been filled with purpose and hope! I see how each step of my journey has taught me another layer to His eternal and perfect gospel. All of these prevailing principles have masterfully brought me closer to Christ. President Thomas S Monson often admonished us "to find the joy in the journey," and I have learned that there is no other way. We cannot allow our circumstances to determine our destination.
I believe in the living Christ. I sustain a living prophet on earth, President Russel M Nelson. The Church of Jesus Christ of Latter-day Saints is Jesus Christ's church on earth. The gathering of Israel is happening now in preparation for the return of our King. To be alive at this time and be a part in any way of this great work fills me with great joy!
Photography by the author's aunt, Susan Vaughn