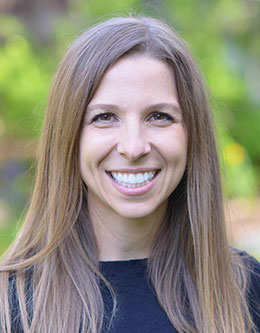 Abigail M. Allen
Abigail M. Allen is an assistant professor of accounting in the Marriott School of Business at Brigham Young University. She   completed her bachelor of science in accounting and master of accounting at the University of Southern California in 2006 and earned her doctorate of business administration in accounting from Harvard Business School in 2013. 
Allen's research delves into the political economy and economic consequences of the accounting standard setting process, and much of her research has been published, including "Public Pension Accounting Reform: Preparer Incentives and User Interest" in Management Science, "The Innovation Consequences of Financial Regulation for Young Life-Cycle Firms" in the Journal of Accounting Research, "Auditor Lobbying on Accounting Standards" in the Journal of Law, Finance, and Accounting, and "Towards an Understanding of the Role of Standard Setters in Standard Setting" in the Journal of Accounting and Economics. 
In recognition of her contributions to academia and research, she was awarded the Leann Albrecht Fellowship in 2021. She is also involved in various committees at BYU. Before teaching at BYU, Allen was a lecturer at Harvard Business School, from 2013 to 2016.  
---
---