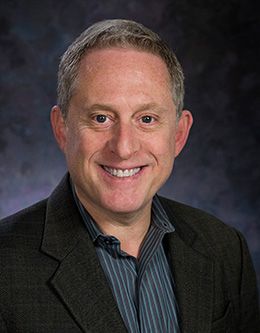 Alan Stern
A celebrated planetary scientist and space program executive, Dr. Alan Stern is at the helm of one of the most significant and celebrated space program projects in history—NASA's New Horizons mission to Pluto, completed in 2015—after more than 26 years of advocating for the trailblazing mission.
The fastest spacecraft ever launched, Stern's New Horizons set out on the first-ever mission to Pluto and the Kuiper Belt in 2006, reaching Pluto in the summer of 2015 after a decade-long journey that enabled the U.S. to complete this historic last step of the first reconnaissance of the planets. His book about his experiences with the mission, Chasing New Horizons: Inside the Epic First Mission to Pluto, was released in 2018.
Stern's career in space exploration is extensive and features more than 25 years in space instrument development and a two-year stint as NASA's chief of all science missions, overseeing a record 10 major new flight projects and the implementation of all of NASA's science research, education, and public outreach programs. Currently Stern serves as an associate vice president at the Southwest Research Institute, chief scientist at World View and the Florida Space Institute, and an aerospace consultant whose clients have included Jeff Bezos's Blue Origin and Richard Branson's Virgin Galactic.
His work and dedication to space exploration has earned him various honors, including a spot on Time's 2016 list of the 100 Most Influential People in the World and Smithsonian magazine's 2015 American Ingenuity Award.
---
---