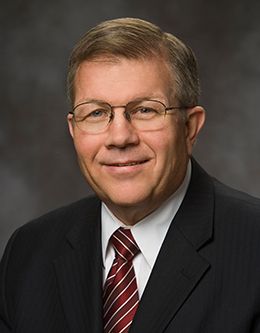 Allan F. Packer
of the Seventy
Allan F. Packer was born in Brigham City, Utah, in 1948. His life has been one of dedicated service, especially in leadership roles of the Church of Jesus Christ of Latter-day Saints. Elder Packer served as a full-time missionary in the Andes Mission while he was a young man, and he later served as the president of the Spain Malaga Mission from 2001 until 2004. He was called to be a General Authority Seventy in April 2008. He was released from this responsibility in October 2018.
Elder Packer has held a number of other church callings as well. He served as a member of the Young Men general board and has been the executive director of the Family History Department. When he was released from being a General Authority Seventy, he had been serving as a member of the South America South Area Presidency. Elder Packer has also provided great leadership service within his community. He was chairman of the Little Cottonwood Creek Community Council for a number of years and has served at district and council levels for the Great Salt Lake Council of the Boy Scouts of America.
Elder Packer graduated with his bachelor's degree in electronics technology from Brigham Young University in 1973. During his time there, he married Terri Anne Bennett. Today, the two are the parents of eight children. Elder Packer has had vast work experience through a variety of different companies and businesses. Post-graduation, he worked for Boeing. Later, he moved on to working for Eaton-Kenway and Auto Soft Corporation. He has also been the vice president of several other companies.
When Elder Packer came to speak at his alma mater in 2016, he gave an inspiring talk about ways to meet spiritual goals and understand your divine identity. He also spoke in the October 2014 session of General Conference, where he encouraged Church members to do more family history work for their ancestors.
---
---