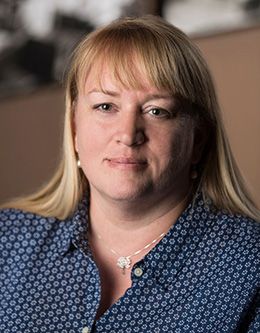 Amy Harris
Amy Harris has been drawing pedigree charts since she could write. Early in her life, she had formative experiences that led her to have an abiding interest in family history. She has taken that interest from a personal level to an academic and professional one, helping to share the stories of so many who have passed on and to connect individuals to their pasts.
Harris graduated from Brigham Young University in 2009 with university honors in history. She went on to receive an MA from American University in 2000 and a PhD from the University of California, Berkeley, in 2006, both in history. In addition, as of 2007 she has been an accredited genealogist in England research.
Harris's research focuses on gender, women, and families, particularly in early modern Britain. Using both historical and genealogical methods and expertise, she studies the way these family and social relationships of the past affect one another. For example, her first book, Siblinghood and Social Relations in Georgian England (University of Manchester Press, 2012) examines the intricacies in sibling relationships in eighteenth-century England regarding inheritances and other aspects of life. She utilizes diaries, court transcripts and legal documents, prescriptive literature, and other forms of data to piece together a picture of life for these people from scraps of historical evidence. Her most recent book, Family Life in England and America, 1690–1820 (Routledge, 2015), coedited with Rachel Cope and Jane Hinckley, is a four-volume collection of manuscript and print original sources from both sides of the Atlantic and from many regional archives. It is the first collection of its kind, allowing comparisons between the development of the family in England and America during a time of significant change.
Harris is currently working on a new book, A Single View: Family Life and the Unmarried in Georgian England, which analyzes family relations across the lifespan of never-married men and women. She is also in the midst of a large project about kinship and poverty in early modern Britain and colonial America. She has written and published several articles, book chapters, and essays, and has given over thirty-five presentations and lectures at historical and genealogical conferences. She completed fellowships at the Center for Seventeenth- and Eighteenth-Century Studies at UCLA's William Andrews Clark Memorial Library and the Newberry Library in Chicago.
Here at BYU, Harris teaches European history, introductory genealogical methods, English paleography, advanced British genealogical methodology courses, and women's studies. She has taught at each of her three alma maters, and she currently serves as the director for the family history program at BYU. She strives to instill in her students not only an academic interest in the past but a personal connection with the stories and relationships they find there.
---
---