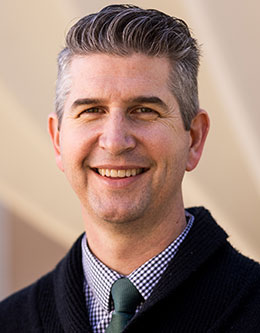 Anthony Sweat
Professor of religion at BYU, artist, and speaker
Dr. Anthony Sweat has been teaching courses about Church history and on the Doctrine and Covenants for over twenty years. He received his BFA in painting and drawing from the University of Utah and MEd and PhD from Utah State University. He worked for thirteen years with Seminaries and Institutes of Religion.  
Dr. Sweat then joined the religion faculty at BYU, specializing in Religious Education pedagogy, Latter-day Saint art, and Latter-day Saint teachings. He is the author of several books and articles focusing on the history of The Church of Jesus Christ of Latter-day Saints. Dr. Sweat is also a popular speaker at Latter-day Saint events and conferences. 
Dr. Sweat is also a practicing artist whose paintings focus on religion, especially underrepresented events in Church history. He hopes that his work will promote learning about and interest in the lesser-known events in Church history. He and his wife, Cindy, are the parents of seven children and live in Springville, Utah. 
---
---