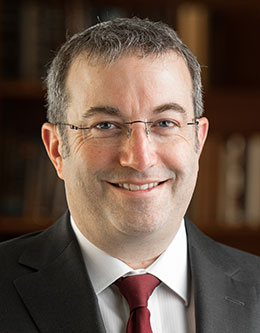 Ari Berman
Ari Berman is an American Israeli rabbi who serves as the fifth and current president of Yeshiva University in New York City. Rabbi Berman is from Queens, New York, and is an alumnus of Yeshiva University, from which he graduated magna cum laude in 1991. He served as rabbi at the Jewish Center of Manhattan starting in 1994, becoming its lead rabbi in 2000. He received a master's degree in medieval Jewish philosophy from Bernard Revel Graduate School and, after immigrating to Israel in 2008, earned a doctorate in High Middle Age Jewish law and thought from Hebrew University in Jerusalem. During his time in Israel, he also taught at Herzog College.  
In 2016 Yeshiva University, which is regarded as the fountainhead of Modern Orthodox Judaism, announced that Rabbi Berman would be its new president. Rabbi Berman began his tenure there in June of 2017.  
He and his wife, Anita, have five children. 
---
---