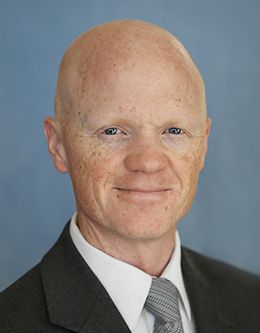 Benjamin Bikman
Dr. Benjamin Bikman is a diabetes and obesity scientist, an assistant professor at Brigham Young University, and an expert in all things related to insulin resistance. His interest in insulin and its impact on the human body was piqued when he learned that fat in the human body is actually an endocrine organ that releases hormones. From that moment, his research has focused on learning how the body adapts to fat.
On BYU campus, Dr. Bikman is the director of the Laboratory of Obesity and Metabolism, also known as the Bikman Lab. The purpose of the Bikman Lab is not only to explain the processes that accompany metabolic disorders like obesity, diabetes, and Alzheimer's, but also to learn more about the cellular processes that are responsible for fat development in the human body. His service in this lab is reminiscent of his time spent at BYU as a student himself, where he completed his bachelor's degree in exercise science and a master's degree in exercise physiology while working as a graduate research assistant and graduate instructor for the Department of Exercise Sciences. He then went on to complete his doctorate degree in bioenergetics at East Carolina University, followed by postdoctoral research as a fellow at Duke-National University of Singapore Medical School.
Dr. Bikman has been an assistant professor in the Department of Physiology and Developmental Biology at Brigham Young University since 2011. Much of his recent work has focused on insulin and the harmful changes it causes in metabolic function when levels are chronically elevated. He also serves as a journal reviewer and a grant reviewer for the Journal of Lipid Research, the International Journal of Sport Medicine, and the Journal of Biological Chemistry. His research is featured in over 30 publications. In his BYU forum address, Dr. Bikman offers a series of suggestions to help decrease daily insulin intake. The discoveries made through his research are unparalleled in helping to advance the treatment of metabolic disorders.
---
---