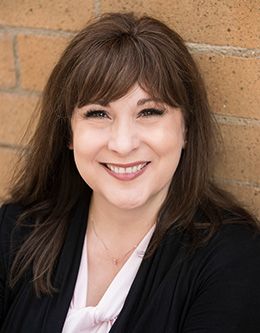 Beth Luthy
Beth Luthy is an assistant professor of nursing at BYU and a family nurse practitioner in Utah County. Luthy is actively involved in the nursing community as a self-proclaimed immunization advocate. This passion developed shortly after the birth of her first child, who was diagnosed with biliary atresia and required a liver transplant in order to survive. The blessing of a liver transplant brought with it a lifelong commitment to immunosuppressant medications that weakened her son's immune system, making him highly susceptible to any infectious disease he was exposed to. As a child he was frequently hospitalized after contracting rotavirus, chickenpox, RSV, and whooping cough. Since her son could not be immunized, Luthy and her husband were forced to rely on other children being vaccinated in order to protect their son from becoming fatally ill. She actively encourages fellow nurses to increase understanding and education surrounding the immunization of children in an effort to make everyone safer.
Luthy is a member of NAPNAP (National Association of Pediatric Nurse Associates and Practitioners) and the Advisory Commission on Childhood Vaccines of the Health Resources and Services Administration. She is involved in the Utah County Immunization Coalition as an active proponent of increasing immunization rates and overall health in the community. She has received several local and national grants to fund her research involving infant, child, and adolescent immunizations. In 2009, she was awarded the Utah Nurse Practitioner of the Year Award from the American Academy of Nurse Practitioners.
One of Luthy's favorite activities is volunteering to teach girls' maturation in elementary schools. Her husband is a veteran police officer, and together they have two sons. She is a sought-after speaker who has presented at local and national conferences, and she uses that platform to promote not only immunizations and the benefits they offer communities, but also patient safety and efficiency in the health care experience. In her BYU devotional, she addressed the purpose of suffering during our time on earth by explaining that as we draw closer to Christ during times of heartache, we learn to more fully trust in His will.
---
---