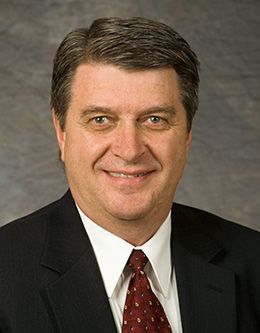 Brent L. Top
Dean of Religious Education
Brent L. Top is a professor of Church history and doctrine at Brigham Young University. Born and raised in Idaho Falls, Idaho, Professor Top served as a missionary for The Church of Jesus Christ of Latter-day Saints in the Denmark Copenhagen Mission. He then received his bachelor's, master's, and doctorate degrees all from Brigham Young University in history, instructional media, and instructional science and technology, respectively.
Following his graduation, Professor Top worked for the Church Educational System as a seminary teacher, institute teacher, and administrator. He then returned to his alma mater, this time as an instructor. From 1997 to 2002 he served as associate dean of Religious Education and held for two years the endowed professorship in moral education. In 2009, he was appointed department chair of Religious Education, the college where he currently serves as dean. He is the author of several LDS books and has published numerous articles in academic journals.
Professor Top is married to Wendy Cope, and together they have four children. Brother Top and his family have lived in a variety of places, including in Illinois from 2004 to 2007 while he served as president of the Peoria Illinois Mission as well as in the Holy Land for one year while he taught courses in the Old and New Testament at BYU's Jerusalem Center for Near-Eastern Studies. Today, they live in Pleasant Grove, Utah, where Brother Top has served as counselor and president in the Pleasant Grove East Stake. His devotionals at BYU addresses topics that he is passionate about teaching, including instruction on faith and teachings about the Spirit World.
---
---