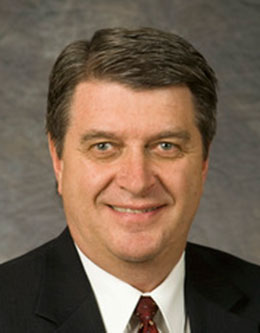 Brent L. Top
Dean of Religious Education
Dr. Brent L. Top is an associate professor of Church history and doctrine. He is an Idaho native who served in the Denmark Copenhagen Mission. Professor Top earned bachelor's, master's, and doctoral degrees in instructional science and technology from BYU.
Prior to joining the BYU faculty in 1987, he served for many years in the Church Educational System as a seminary and institute teacher and as coordinator of seminaries and institutes of the northern Virginia region.
Professor Top has authored or coauthored 10 books on religious education and doctri­nal topics. He has published numerous articles on LDS doctrine and Church history as well as articles on educational and sociological subjects in a variety of academic journals. His family lived in Israel for a year while he taught Old and New Testament at the BYU Jerusalem Center.
Dr. Top is recipient of the BYU Student Alumni Association's Excellence in Teaching Award, as well as the Robert J. Matthews Award for teaching excellence in religious education. He serves the univer­sity community on numerous committees and councils.
Brother Top has served the Church in many capacities, including bishop, bishopric counselor, high priest group leader, and on two stake high councils.
He is married to the former Wendy Cope, with whom he has authored two books, Beyond Death's Door and An Inward Stillness. They are the parents of three daughters and a son.
Show More