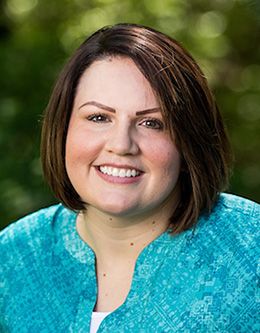 Brianna M. Magnusson
Brianna M. Magnusson was born in California and lived in five different states during her childhood, but she feels most connected to Virginia. She attended Brigham Young University, where she graduated with a bachelor of science degree in community health education. She then went on to Virginia Commonwealth University, earning a master's degree in public health in 2005 and a PhD in epidemiology in 2011.
Joining the faculty at BYU soon after receiving her doctorate degree, Brianna Magnusson has taught a variety of courses centering around her research specialties. These emphases include epidemiology, reproductive health, women's health, and computational statistics. She is especially interested in the various aspects of lifestyle that affect reproductive and women's health. Such a focus has brought her research to the heart of a wide variety of social issues, such as race, socioeconomic status, sexuality and adolescence, contraception, healthcare policy, and health education, as well as other critical issues to public health, such as media perceptions of gun violence and public perceptions of texting and driving. In total, she has been an author or co-author of approximately thirty academic articles.
In her BYU devotional, Brianna Magnusson emphasized the importance of asking questions, and the way that questions affect our spiritual health and vitality. Asking difficult questions and being willing to search for answers, she says, is key to developing testimonies of the gospel that are relevant to our unique challenges and lives. Using her own experiences and insightful reflections, she encourages readers and listeners to allow their struggles and questions to be stepping-stones—rather than stumbling-blocks—to their faith.
Brianna Magnusson lives with her husband Jason in American Fork, Utah.
---
---