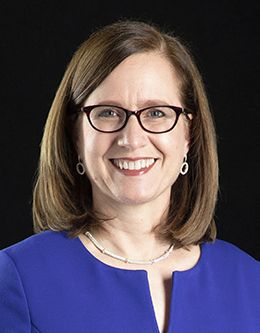 Brigitte C. Madrian
Brigitte C. Madrian is a behavioral economist, dean of Brigham Young University Marriott School of Business, and a Marriott Distinguished Professor. She has a joint appointment in the Department of Finance and the George W. Romney Institute of Public Service and Ethics. She is also a research associate at the National Bureau of Economic Research.
As a student, Dr. Madrian studied economics at Brigham Young University and then earned her PhD in economics from Massachusetts Institute of Technology. She then served as a member of the faculty at the Harvard University Economics Department, the Wharton School of the University of Pennsylvania, the University of Chicago Booth School of Business, the Harvard Kennedy School, and currently at BYU Marriott.
Dr. Madrian's research focuses on behavioral economics and household finance with an emphasis on household saving and investment behavior. Her research has impacted the design of employer-sponsored savings plans in the United States. It has also influenced pension reform legislation in the United States and abroad.
When Dr. Madrian was pregnant with her second daughter, she was placed on a ten-week bedrest after she experienced signs of premature labor. During this time, she read and fell in love with the Harry Potter books. In her BYU devotional, she discusses the how gospel principles can be found in every uplifting place—even in the tales of Harry Potter.
---
---