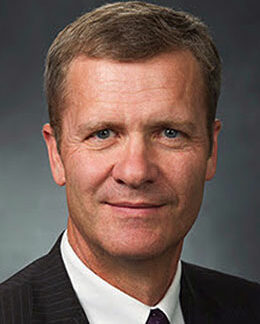 Carl L. Hanson
BYU Professor of Public Health
Carl L. Hanson is a professor of public health in the Department of Public Health at Brigham Young University. He has authored and co-authored a variety of publications in his field, and has served on many national and local boards including the Society for Public Health Education and the American Association for Public Health Programs. Dr. Hanson focuses his research in computational health science, health communication through social and new media, and family health.
Dr. Hanson attended high school in Klamath Falls, Oregon before earning a bachelor's degree in psychology and master's degree in health science from Brigham Young University. Following this, he received a doctorate in public health education from Southern Illinois University. Dr. Hanson spent 11 years as a professor at Montana State University – Billings, teaching health promotion classes, serving as chair of the Department of Health and Human Performance, and later as the interim dean of a new College of Allied Health Professions.
Dr. Hanson and his wife, Loraine, have four children and now live in Spanish Fork, Utah. During his youth, he served in the Arizona Holbrook/Phoenix Mission from 1984-1986, and he enjoys running, basketball, fly fishing, and camping.
---
---