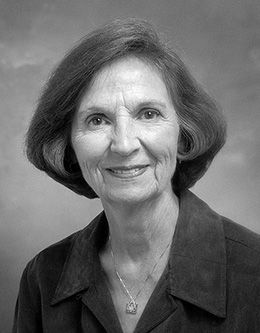 Carol Cornwall Madsen
Dr. Carol Cornwall Madsen is a professor of history, a research professor with the Joseph Fielding Smith Institute for Church History, and a former associate director of the Women's Research Institute. She received her BA in English literature and her MA and PhD in American history from the University of Utah and is currently teaching American women's history, although her primary research is in LDS women's history, includ­ing a biography about Emmeline B. Wells.
Among her scholarly studies on LDS women are seven award-winning articles and the books Sisters and Little Saints, a centennial history of the Primary Association (coauthored); In Their Own Words: Women and the Story of Nauvoo; Battle for the Ballot, essays on the winning of woman suffrage in Utah; and Journey to Zion: Voices from the Mormon Trail, written at the invitation of the Church's sesquicentennial committee.
Professor Madsen has also participated in three PBS productions, Utah: The Struggle for Statehood; Let the Women Vote; and Trail of Hope. Past president of the Mormon History Association and Utah Women's History Association, she was appointed by Governor Leavitt to the Board of Utah State History, of which she is vice chair.
Sister Madsen is married to Gordon A. Madsen, an attorney, with whom she guides tour groups to Israel and to Church history sites in the United States and England. They have six children and several grandchildren.
---
---