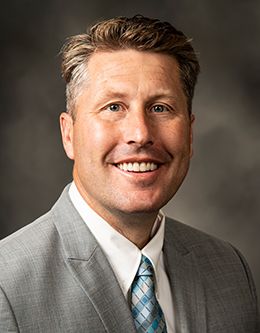 Casey C. Peterson
Casey Peterson is the associate dean of students at BYU, overseeing the efforts of the Center for Service and Learning, Student Leadership, the Honor Code Office, the University Accessibility Center, and Assessment and Evaluation for Campus Life. His passion is working with students and administrators in the common purpose of helping every student have meaningful involvement and a desire for lifelong learning and service.
Casey grew up in Kanosh, Utah, and served a mission to Mendoza, Argentina. He earned his bachelor's degree in international relations from BYU, holds a master's degree in educational counseling, and is in the final stages of completing his doctoral degree in educational leadership and foundations from BYU. Casey has an extensive work history in student and community development.
He currently serves as the bishop of the Young Single Adult 40th Ward, and he and his wife, Cammy, are the parents of five children.
---
---