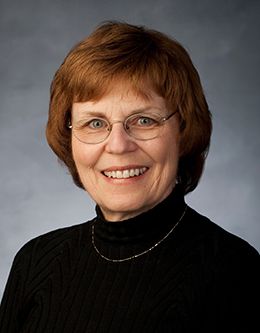 Catherine H. Black
Catherine H. Black received her under­graduate degree from the University of Alberta in 1968. She then taught for a year each at the University of Calgary and the University of Alberta before going on to earn a master of fine arts degree in modern dance from the University of Utah in 1972. She was a faculty member in the BYU Department of Dance for over 30 years.
As a professor, Sister Black's first love was teaching. One of her greatest joys was to see her students succeed. She was a highly respected teacher, as evidenced by the many student-nominated outstanding teaching awards she has received as well as a College of Physical Education Teaching Excellence Award, a Karl G. Maeser Excellence in Teaching Award, and a BYU Alumni Professorship Award.
Her creative and research interests included choreography, performance, dance history, and dance ethnography.
Among her many citizen­ship assignments, she served as Modern Dance Division coordinator in her department, co-chair of the BYU Faculty Advisory Council, and trea­surer of the Society of Dance History Scholars.
---
---