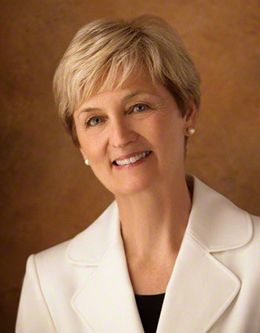 Cheryl A. Esplin
Sister Cheryl A. Esplin was born and raised in Lovell, Wyoming. She graduated from Brigham Young University in elementary education.
She has served in Relief Society, Young Women and Primary organizations, most recently having served on the Primary general board. Sister Esplin also served with her husband when he was a mission president of the North Carolina Raleigh Mission. She was serving on the Primary General Board when she was called to be the second counselor in the Primary general presidency in 2010. Working with children, she says, is one of the greatest joys in life.
She and her husband, Max Esplin, are the parents of four sons and one daughter and have many grandchildren. Her roles as wife, mother, and grandmother bring her greatest happiness.
---
---