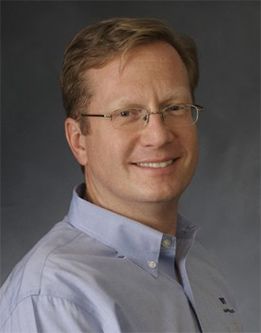 Curtis D. LeBaron
Curtis D. LeBaron completed his PhD at the University of Texas at Austin in 1998 and served on the faculty at the University of Colorado at Boulder for five years before coming to Brigham Young University. He is currently a professor of organizational leadership and strategy and a Warren Jones Fellow within the Marriott School of Management, where he teaches MBA and Executive MBA courses on leadership.
As a researcher, Dr. LeBaron is known for developing video-based methods: He uses video cameras to capture what people really do, and then he analyzes the data carefully to identify behavioral patterns and practices that would other­wise go unnoticed. He has taught doctoral courses on research methods at several universities, with recent faculty appoint­ments at Oxford University and the University of Michigan. Dr. LeBaron has written dozens of scholarly papers that have been published in internationally recognized journals and books, and he has delivered more than 100 research presen­tations at various conferences and uni­versities. He is currently working on his second book, Multimodality and Human Activity, to be published by Cambridge University Press. He has received national and international awards for research, as well as research funding from the National Science Foundation.
Dr. LeBaron is originally from Canada and grew up in South Africa, where he later served a mission. He now lives in Utah with his wife, Jan, and their children: Aubri, Amber, Ashley, Amy, and Matthew. When they are not traveling, the family enjoys running, hiking, and biking on the mountain trails behind their home.
---
---