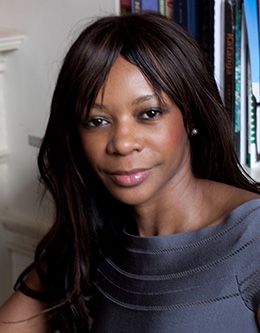 Dambisa Moyo
Zambian economist and author Dambisa Moyo is known for her four New York Times bestselling books and for speaking publicly on important issues facing Americans in the political and macroeconomic spheres. Her most recent work is Edge of Chaos: Why Democracy Is Failing to Deliver Economic Growth—and How to Fix It, which was published in 2018. Arguably her best-known book is Dead Aid: Why Aid Is Not Working and How There Is a Better Way for Africa, in which Dr. Moyo argues that foreign aid has been detrimental rather than helpful to Africa.
Dr. Moyo has a long list of educational and professional achievements. She had begun to pursue a degree in Zambia, but a scholarship offer led her to immigrate to the United States. Dr. Moyo then earned a bachelor's degree in chemistry from the American University in Washington, DC, after which she received an MBA in finance from the same university. Dr. Moyo followed up these educational experiences with her attainment of a masters in public administration from Harvard University and a PhD in economics from Oxford University in the United Kingdom.
Since earning her PhD, Moyo has worked as a research economist and strategist for Goldman Sachs, a global investment banking, securities, and management firm. Dr. Moyo also served on the board of directors of a brewery called SABMiller as chairman of the company's Corporate Accountability and Risk Assurance Committee. Additionally, she has served on the board of directors for Barclays Bank and Barrick Gold, an international mining company. Dr. Moyo has been named a World Economic Forum Young Global Leader, has appeared on a Time magazine 100 list, and was spotlighted as one of Oprah Winfrey's 20 remarkable visionaries.
Though her books have seen incredible success, Dr. Moyo has become aware of the power that lies in public speaking and has decided to become an influential speaker. She has given lectures and interviews to wide audiences within the past two decades. She spoke at the World Economic Forum's Global Agenda Council on Global Economic Imbalances annual conference in 2005. In 2009, she spoke at the Council on Foreign Relations of the American Enterprise Institute and participated in the 2009 Munk Debate addressing foreign aid.
Dambisa Moyo continues to serve as a board member for 3M Company, Barclays Bank, and Chevron, and she "is respected for her unique perspectives, her balance of contrarian thinking with measured judgement, and her ability to turn economic insight into investible ideas."[1] Her ideas and perspectives remain refreshing and effective for global leaders and anyone else whom her voice reaches. Dr. Moyo got married at the end of 2020 to Jared Smith, a cofounder of the Utah-based company Qualtrics.
[1] "Dambisa Moyo," Keynote Speakers, BigSpeak Motivational Speakers Bureau, bigspeak.com/speakers/dambisa-moyo.
---
---