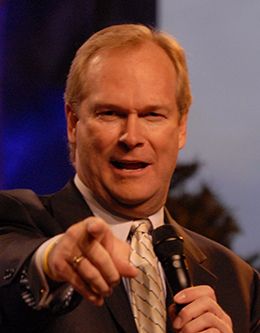 Dan Clark
Dan Clark is CEO of an inter­national high­-performance commu­nications corporation, a New York Times best­selling author, award­-winning athlete, Gold Record song­writer, adventurer, and alumnus of the University of Utah.
In the last 30 years Brother Clark has spoken to more than 4 million people in over 4,500 audi­ences in all 50 states, in 54 coun­tries, and on six continents. In addition to writing 21 of his own best­selling books, he is a primary contributing author to the Chicken Soup for the Soul series.
Brother Clark serves on the International Board of Governors of Operation Smile. He serves on the National Civic Leaders Board with the United States secretary of the air force and speaks to our combat troops throughout the world, includ­ing in Iraq, Afghanistan, and Africa.
Brother Clark served a mission in Ireland and has served as Young Men president, Gospel Doctrine teacher, high councilor, and twice as a young­single­-adult bishop.
Dan and his wife, Kelly, have four children, a daughter-­in-­law, and a son-­in­law.
---
---