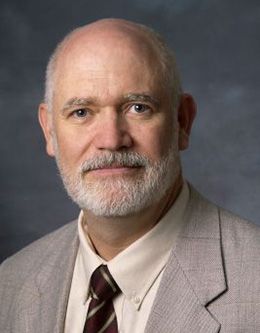 Daniel J. Fairbanks
Daniel J. Fairbanks was a professor in the BYU Department of Botany and Range Science, director of the Honors Program, and associate dean of General Education and Honors. He received his BS in agronomy and Portuguese from BYU, his MS in plant breeding from the University of Minnesota, and his PhD in plant genetics from the University of Arizona.
Dr. Fairbanks taught courses at BYU in biology, genetics, plant breed­ing, and world hunger. Senior author of the textbook Genetics: The Conti­nuity of Life, he focuses his research on the application of DNA marker technology and DNA sequence analysis to plant genetics and breeding. He also assisted with the establishment of research programs in academic and government institutions in Brazil, Mexico, and Bolivia and, as a Fulbright scholar, taught genetics at a Brazilian university.
In addition to being a scientist, Dr. Fairbanks is an accomplished sculptor, skillfully taught by both his father and grandfather. In the Church Brother Fairbanks served a full-time mission to Brazil and was bishop of the BYU 189th Ward.  He is married to Dr. Donna Pauley Fairbanks, a former member of the violin faculty in BYU's School of Music.
---
---