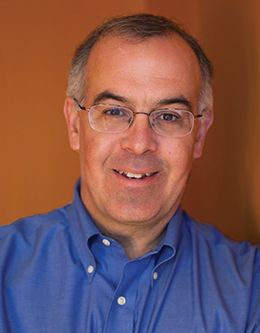 David Brooks
David Brooks is a respected political and cultural commentator and a well-known op-ed columnist for the New York Times. He knew he wanted to be a writer from the very beginning, after reading A Bear Called Paddington as a child. He enjoyed writing throughout his childhood, and when he started school at the University of Chicago, he was a regular contributor to campus publications. During his senior year, he wrote a parody about William F. Buckley, who later came to speak at the University of Chicago. After reading Brooks's parody, Buckley offered Brooks a job during his speech to the whole student body.
After graduation, Brooks continued writing. His first job after college was as a police reporter for the City News Bureau of Chicago. He later interned at the National Review. In 1986, Brooks accepted a position with the Wall Street Journal before going on to write for the New York Times. His column appears in the Times every Tuesday and Friday. Brooks is also a commentator on PBS NewsHour, NPR's All Things Considered, and NBC's Meet the Press.
Brooks is the author of three novels and is a professor at Yale University. In his BYU forum, he spoke of the democratic society and the ways we as a people can help others to feel seen, valued, and heard.
---
---