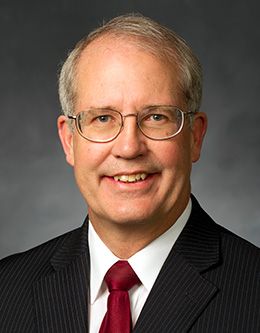 David Rolph Seely
David Rolph Seely has divided his education between the great traditions of Athens and Jerusalem, receiving a BA in classical Greek and an MA in classics from BYU as well as a master's and a doctoral degree in ancient and biblical studies from the University of Michigan. His broad preparation enabled him to teach at both the BYU Jerusalem Center and the BYU London Centre. He enjoys nothing more than studying with his students on-site: at dusty tels, holy mountains, lofty cathedrals, and endless museums.
Professor Seely joined the faculty at BYU in 1987, and he loves teaching the scriptures in the house of faith. He has been awarded an Alcuin Fellowship, was chosen as the 2006 Honors Professor of the Year—shared with his wife, Jo Ann—and has held the Ancient Studies Professorship.
He was an assistant editor and contributor to the Anchor Bible Dictionary and The Book of Mormon Reference Companion. He is also a member of the international team of scholars that translated the Dead Sea Scrolls and has published with Professor Moshe Weinfeld the Barkhi Nafshi hymns from Qumran in the Oxford series Discoveries in the Judaean Desert. He has also co-authored Solomon's Temple in Myth and History and Jehovah and the World of the Old Testament.
David Seely served a mission in the Italy North Mission. He met his wife, Jo Ann Horton, while working together in the Archives at the BYU Harold B. Lee Library. They are the parents of four children.
---
---