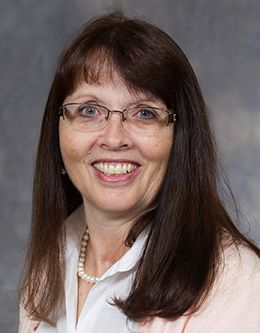 Deborah Dean
Dr. Deborah Dean was born and raised in Anchorage, Alaska. She earned a bachelor's degree in English education at BYU before teach­ing for 10 years in junior high and high school in Washington State. She earned her master's degree at City University and her doctorate at Seattle Pacific University. Since 1999 she has been a BYU faculty member in the English Department, where she teaches English education and composition courses. She has also been a volunteer teacher at a local high school.
Professor Dean is the author of numerous articles and several books. Her research interests focus on teaching writing and grammar. As a writing consultant, she reg­ularly works with and presents to teachers around the country. She has served on a variety of committees since her arrival here and currently serves as an Associate Dean in Undergraduate Education, with responsibility for General Education at BYU. She also served as president of the Utah Council of Teachers of English, and currently directs the Central Utah Writing Project
Dr. Dean and her husband, David, are the parents of six children.
---
---