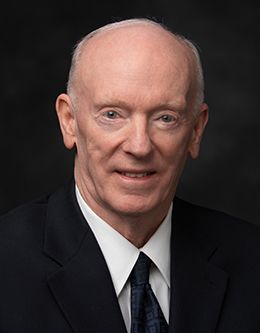 Douglas L. Callister
Elder Douglas L. Callister was sustained as a member of the Second Quorum of the Seventy in April 2000 and served in that position until 2009.
He served in the Europe East Area of the Church for four years in the Area Presidency and as Area President headquartered in Moscow. His prior Church ser­vice includes assignments as an Area Authority Seventy, regional representative, president of the Minnesota Minneapolis Mission, president of the Glendale California Stake, bishop, and sealer in the Los Angeles Temple. He earlier served as a missionary in Switzerland.
Elder Callister received his bachelor's degree from Brigham Young University, juris doctor degree from the University of Southern California, and master of law degree from Harvard University. He practiced tax law for thirty-six years in Los Angeles, California.
Elder Callister is married to Jeannette McKibben Callister.
---
---