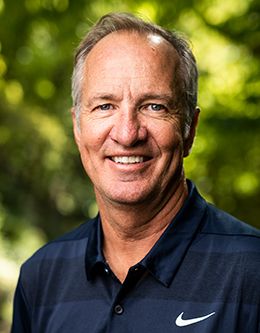 Edward Eyestone
Ed Eyestone is the director of track and field at BYU. While he was an athlete at BYU, he was a ten-time All-American and four-time national champion, winning the triple crown of cross country, the 5,000 meters, and the 10,000 meters his senior year.
He competed professionally as a distance runner for 15 years, during which time he was named the American Road Racer of the Year five times and made the U.S. Olympic Team in the marathon in Seoul, Korea, in 1988, and Barcelona, Spain, in 1992.
Ed has worked as a TV commentator since 1994 for ESPN, Fox Sports, and NBC and was the lead distance analyst for the Beijing Olympics in 2008. He was a monthly columnist for Runner's World magazine for 12 years. Ed has a master's degree in exercise science and has coached 60 All-Americans since beginning his coaching duties in 2000.
Ed and his wife, Lynn, are the parents of six daughters, and he serves on his stake high council.
---
---