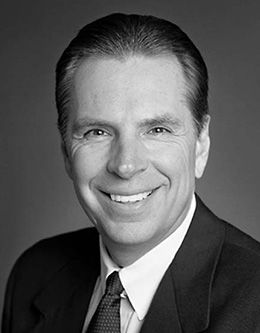 Fraser Bullock
Fraser Bullock served as president and CEO of the Salt Lake Organizing Committee for the Olympic Winter Games of 2002. He joined the Organizing Committee in May of 1999 and acted as its chief operat­ing officer until his appointment as president and CEO in April 2002.
Mr. Bullock directed nearly 30 functions to develop Games-time operations plans, including venue development, finance, information technology, sports, broadcast oper­ations, ticketing, and security—just to name a few. Mr. Bullock played a key role in balancing the budget of $1.31 billion for staging the Olympic and Paralympic Winter Games.
In addition to his position at SLOC, Mr. Bullock is a managing director and a founder of Alpine Consolidated, a company specializing in business consolidation transactions. Mr. Bullock led the for­mations of ResortQuest International and Travel Services International, now a billion-dollar company in gross revenues.
Mr. Bullock is a graduate of the MBA program at Brigham Young University and has held various business leadership roles including positions at Bain and Company, Bain Capital, World Airways, and VISA International.
Mr. Bullock resides in Alpine, Utah, with his wife, Jennifer, and their five children.
---
---