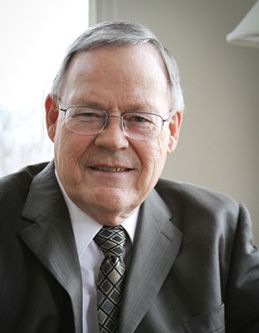 Gerald N. Lund
Gerald N. Lund earned BA and MA degrees from BYU and has pursued additional studies at Pepperdine College and the University of Judaism in Southern California.
Employed with the Church Education­al System for 30 years in many capacities. His past CES positions include seminary teacher, institute director, curriculum writer, director of college curriculum, director of Teach­ing Support Services, and director of the Curriculum and Instruction Division.
Brother Lund has been honored with BYU's Continuing Education Distinguished Teaching Award. He has been a lecturer at Education Week and with the Know Your Religion series. He has served as a tour director to the Holy Land, Central America, and LDS Church history sites.
Author of numerous books and novels, two of his The Work and the Glory series of LDS novels were chosen as best novels of 1991 and 1993 by the Association of Mormon Letters. Volume four received the Frankie & John K. Orton Award for LDS literature in 1994, and the entire series was honored as the LDS Independent Booksellers Book of the Year for 1996.
Brother Lund has served the Church as a bishop, bishopric counselor, member of the Youth Correlation Review Committee, and chairman of the Gospel Doctrine Writing Committee. He is married to the former Lynn Stanard, and they are the parents of seven children and several grandchildren.
---
---