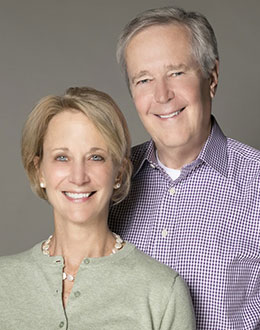 James and Deborah Fallows
Deborah Fallows, who grew up in the Midwest, is a linguist and writer for notable news sources such as The Atlantic, National Geographic, and The New York Times. She attended Harvard, where she earned her BA, and she later attended The University of Texas and earned a PhD in linguistics. In 2010, she published the book Dreaming in Chinese: Mandarin Lessons in Life, Love, and Language, in which she wrote about coming to understand Chinese culture while learning the Mandarin language. She has gained experience working at the Pew Research Center, Georgetown University, and Oxygen Media.  
James Fallows grew up in Redlands, California, and received an undergraduate degree from Harvard in American history and literature. He traveled to Oxford as a Rhodes Scholar for his graduate degree in economics. After graduating, he became the chief speechwriter for Jimmy Carter throughout two years of his presidency.  
Fallows is the author of 12 books and has won the National Book Award, National Magazine Award, and a New York Emmy Award. He has been a staff writer for The Atlantic since the 1970s, and he was elected to the American Academy of Arts and Sciences in 2019. From 2013 to 2017, he and his wife traveled throughout the United States for their American Futures project. Their experiences during this trip led the Fallows to coauthor the book Our Towns: A 100,000-Mile Journey into the Heart of America. Following the book's success, they have also released an HBO documentary based on the book.  
James and Deborah currently live in Washington DC. They are the parents of two children, and they have five grandchildren.  
---
---