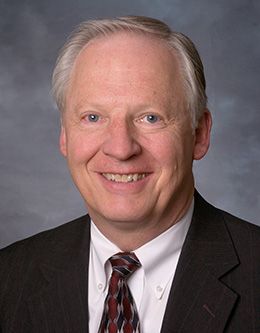 James B. McDonald
James B. McDonald is a professor of economics at BYU. He earned bache­lor's and master's degrees in mathe­matics from Utah State University. His PhD in economics was awarded by Purdue University. He has been at BYU since 1972.
He has been a visiting scholar at MIT and a visiting professor at Zhongshan University in the People's Republic of China. His research has focused on the application of mathe­matical and statistical models in eco­nomics and finance and on using these models to provide the basis for new econometric procedures. He has published extensively in economics and statistics journals.
In 1986 Professor McDonald was selected by the Blue Key Honorary Society as Professor of the Year. He gave the Distinguished Faculty Lecture the same year. He has served as associate dean of Honors and General Education and is cur­rently chair of the Economics Department.
Brother McDonald presided over the California Anaheim Mission from 1996 to 1999 and is currently an Area Authority Seventy in the Fifth Quorum of the Seventy.
He is married to Kathleen Thomas. They are the parents of four children and have several grandchildren.
---
---