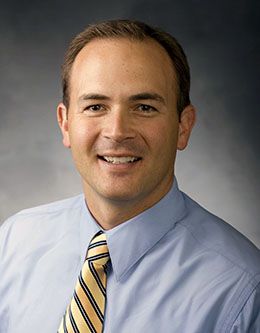 Jason S. Carroll
As a professor of Marriage and Family Studies in the School of Family Life at BYU, Dr. Jason Carroll studies and teaches about marriage fragmentation, sexual intimacy, marriage readiness among young adults, the effectiveness of marriage education, and modern threats to marriage. He is well known for his work; his articles have been featured, among other places, in The Economist, The Wall Street Journal, The New York Times, LA Times, Newsweek, USA Today, Psychology Today, National Public Radio, and The Tonight Show. He received his PhD from the University of Minnesota.
Dr. Carroll is a Fellow at the Wheatley Institution, where his lectures and discussions have been published as resources available to anyone. On the Wheatley Institution's website, readers can access articles that he has written about pornography and its impact on relationships, how to help young people prepare for marriage, the consequences of delayed marriage, and more. His devotional address, given at BYU in April 2019, discusses love in marital relationships and why it matters. Dr. Carroll also gives tips on how to improve the love we have for our spouse or significant other and encourages young people to change the way they date to better reflect their desire for future marriage.
In addition to his numerous publications, Dr. Carroll has received the Berscheid-Hatfield Award for Distinguished Mid-Career Achievement from the International Association for Relationship Research (IARR). He is well-known at BYU for teaching the popular "Marriage Prep" course. Now, he also is the lead instructor for a new course, SFL 200, The Eternal Family. He also serves on the editorial board for three marriage and family focused journals. Dr. Carroll's achievements, studies, teaching career, and publications have helped many people navigate difficult times during their dating or marital relationships. He and his wife Stefani live in Draper and are the parents of five children.
---
---