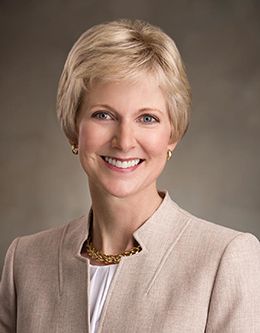 Jean B. Bingham
Sister Jean B. Bingham is the general president of the Relief Society of The Church of Jesus Christ of Latter-day Saints. The Relief Society is one of the world's largest women's organizations. At the time of her call in April 2017, Sister Bingham was serving as first counselor in the Primary general presidency, after having served on the Primary general board.
While her children were in their later school years, Sister Bingham returned to college. She received both bachelor's and master's degrees in teaching from National Louis University in Illinois. She had also received associate degrees from BYU and Elgin Community College. She taught English as a second language to elementary students at a private school, in addition to immigrants and others for nonprofit organizations. Besides working as a nurse's aide, she was also a volunteer aide in her children's schools and served in numerous teaching and leadership positions with the women, children, and youth in her local wards and stakes.
Sister Bingham and her husband, Bruce, are the parents of two daughters and have five grandchildren. The Binghams were also foster parents to teens and children, many of whom have become part of their family.
---
---