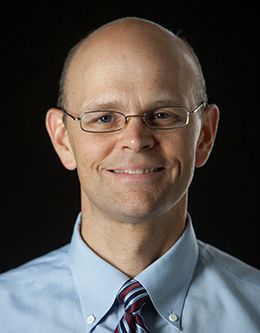 Jeffrey S. McClellan
As a BYU student, Jeffrey S. McClellan struggled to choose a major because of his widespread interests—until he realized that as a journalist he could spend the rest of his life studying topics from all fields. Jeff received a bachelor's degree in journalism in 1994, and he has since written and edited content on everything from health and biology to history and religion.
During his undergraduate study, Jeff was involved with student journals and worked as an intern on the international magazines of The Church of Jesus Christ of Latter-day Saints. He then went on to earn a master's degree from the Northwestern University Medill School of Journalism, graduating in 1995.
Since 1995 Jeff McClellan has been editing for BYU and has served as a member of the editorial advisory board for Northwestern University and the CASE District VII Board of Directors. Beginning in 1998, he spent fifteen years as editor of BYU Magazine before becoming director of BYU Publications & Graphics in 2013. As director, he leads a team of editors and designers in creating more than 400 publications annually, including BYU Magazine and the BYU Speeches website. He is grateful for the unique BYU atmosphere of learning "by study and also by faith" (D&C 88:118).
Jeff loves running, and he loves music. As a BYU student, he was involved in the marching band, and he now plays the bagpipes. He is also devoted to serving in the Church. Jeff and his wife, Christine, have two daughters.
In his devotional, Jeff McClellan shares some of the insightful, though sometimes grueling, experiences that have taught him and his family to have deeper faith in Jesus Christ during times of adversity.
---
---