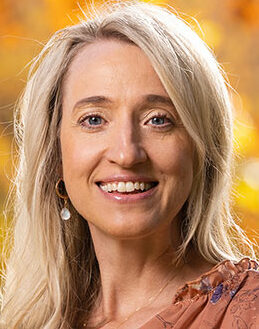 Jenet Jacob Erickson
Jenet J. Erickson grew up in Orem, Utah, as the fifth of eleven children. She received a bachelor's degree in nursing and a master's degree in linguistics from Brigham Young University, after which she earned her PhD in family social science from the University of Minnesota. Her research has focused on maternal and child well-being in the context of work and family life, along with the contributions that mothers and fathers make in their children's development. This research has been featured in the New York Times, Wall Street Journal, US News and World Report, Slate Magazine, and the Today Show. She has also completed research analyses on non-maternal care for policy makers as a Social Science Research Fellow for the Heritage Foundation.
Currently, she is an associate professor in the Department of Church History and Doctrine in BYU Religious Education, as well as a research fellow of the Wheatley Institution and the Institute for Family Studies. She is a regular columnist for the Deseret News, where she writes about family issues, and she sits on the Board of Trustees for American Heritage School. She enjoys spending time with her husband, Michael; her son, Peter; and her daughter, LaDawn.  
---
---