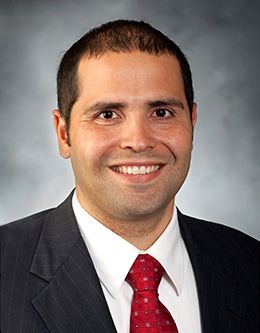 John S. K. Kauwe
Dr. Kauwe is an internationally recognized researcher specializing in Alzheimer's disease genetics. He earned his bachelor's and master's degrees at BYU. He then completed his PhD at Washington University in St. Louis in 2007 and a postdoctoral fellowship at the Washington University School of Medicine in 2008. He joined the faculty at BYU in 2009 and is currently an associate professor in the Department of Biology and coordinator of the bioinformatics program. He has more than 100 peer-reviewed publications, and his research is funded by more than $2.5 million dollars in extramural grants.
Dr. Kauwe's research focuses on innovative approaches to characterize the genetic architecture of Alzheimer's disease and is funded by grants from various organizations such as the NIH National Institute on Aging, the Alzheimer's Association, the Charleston Conference on Alzheimer's disease, and partnerships with other organizations. He has made important contributions toward discovering more than a dozen new genetic risk factors for Alzheimer's disease, and his work has been recognized nationally and internationally.
In alignment with BYU's mission, Dr. Kauwe's research efforts are designed to include significant contri-butions from BYU undergraduates. Since 2009, seven of his students have been first authors on peer-reviewed publications, twenty-four have been coauthors, and thirty-three have received BYU ORCA Awards.
Dr. Kauwe and his wife, Monica, live in Orem with their four children. They enjoy gardening, hiking, fishing, and playing sports together.
---
---