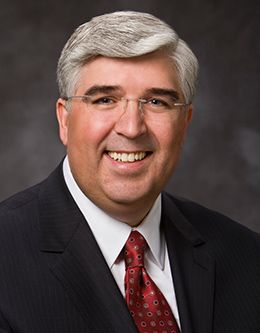 José A. Teixeira
Elder José A. Teixeira was born in Vila Real, Portugal, in 1961, thirteen years before The Church of Jesus Christ of Latter-day Saints was organized in his country. He grew up near the University of Coimbra, where his father worked, and he has many memories of exploring the beautiful grounds and inspiring architecture of the university as well as the nearby 12th century Romanesque Cathedral. It became tradition for Elder Teixeira to pick through the university's library on his school breaks, especially once he found that they carried collections of his favorite comics.
Shortly after President Spencer W. Kimball organized the Church in Portugal in 1974, Elder Teixeira's family began meeting with the missionaries. Impressed by what they were taught, the whole family desired to be baptized into the Church. Despite intense opposition, they were not only baptized, but were later sealed as a family in the Bern Switzerland Temple. Elder Teixeira took the testimony that he had gained and later served in the Lisbon Portugal Mission.
After his mission, Elder Teixeira served in the Portuguese Air Force and met and married Maria Filomena Teles Grilo in the same temple where his family had been sealed. He received degrees in accounting and business management before working for the Church as an international controller for Europe and Africa. His work took him and his family all over those two continents, giving them the opportunity to experience a wide variety of cultures. Elder and Sister Teixeira's three children grew up in Germany, France, Switzerland, Brazil, England, and the United States.
Since serving a mission, Elder Teixeira has served as an elders quorum president, district president, stake president, and mission president. Before being called into the Quorum of the Seventy in April 2008, he also served as a national public affairs director. In his calling as a general authority seventy, Elder Teixeira has served as an area president in the Europe Area and the South America South Area. In 2018, he was called into the Presidency of the Seventy.
His BYU devotional, "How to Have Joy and Fulfillment," leaves his listeners with three of the lessons that he and his wife have learned through finding and staying dedicated to the gospel. Together they have learned that their "most important priority will always be to do those things that will enable us to return to our Heavenly Father."
---
---