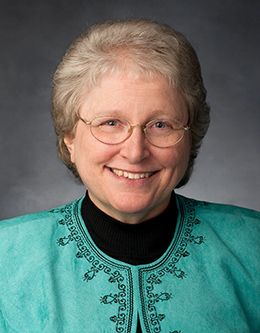 Julene Butler
A native of East Carbon, Utah, Dr. Julene Butler holds a PhD in communications, information, and library studies from Rutgers University (New Brunswick, New Jersey). She earned her BA in English from BYU and also her master of library science degree.
Dr. Butler joined the HBLL staff in 1971, first as a cataloger and later as general reference librarian and department chair. She served as an adjunct faculty member in BYU's Library Science Program from 1978 until 1988 and taught in the Master of Library Science Program at Rutgers from 1988 until 1990. In 1990 she became library-use instruction coordinator in the Lee Library, and in 1997 she was appointed as an Associate University Librarian.
Her doctoral dissertation dealt with research publication in electronic jour­nals. Sister Butler currently resides in Orem, Utah.
---
---