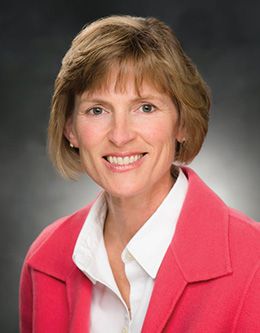 Julie Franklin
Julie Franklin serves as the director of Residence Life at Brigham Young University. Born and raised in Massachusetts, she earned a bachelor's degree in international relations from BYU in 1989, minoring in French. In 1994 she received her MBA, also from BYU.
Julie was hired by Housing in 1989 as the assistant manager at Heritage Halls. In 1992 she became assistant director of Housing. She was made director of Housing in 1998. Julie enjoys working with the students and staff in both on- and off-campus housing.
Julie has participated in the university's recent reaccredita­tion efforts, serving on commit­tees in 1996 and again in 2006, when she chaired the Standard Six subcommittee on governance and administration.
Julie served in the Germany Hamburg Mission. She is married to Alan Palmer.
---
---