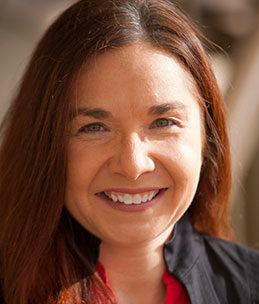 Katharine Hayhoe
Katharine Hayhoe, an accomplished atmospheric scientist, began her career with a bachelor's of science in physics and astronomy from the University of Toronto and then went to receive her master's of science and PhD in atmospheric science at the University of Illinois at Urbana-Champaign. Her master's research focused on human and natural sources of methane, while her PhD research compared statistical downscaling methods of high-resolution climate projections. She has been awarded honorary doctorates from Colgate University, Trinity College, and Victoria College at the University of Toronto.  
Her numerous awards include the American Geophysical Union's Climate Communication Prize, the President's Mid-Career Faculty Award at Texas Tech University, a Chancellor's Council Distinguished Research Award from Texas Tech University, the National Center for Science Education's Friend of the Planet award, and the eighth Stephen H. Schneider Award for Outstanding for Climate Science Communication. Her other achievements include being named a YWCA Woman of Excellence in science and one of FORTUNE's world's greatest leaders. She has written two books, one titled Saving Us: A Climate Scientist's Case for Hope and Healing in a Divided World; the other, co-authored with her husband Andrew Farley, titled A Climate for Change: Global Warming Facts for Faith-Based Decisions. Her TED talk, "The Most Important Thing You Can Do About Climate Change: Talk About It," has more than four million views.  
Currently, she is a Paul Whitfield Horn Distinguished Professor and the Political Science Endowed Chair in Public Policy and Public Law in the Department of Political Science at Texas Tech University. As Chief Scientist for The Nature Conservancy, she is responsible for their global climate advocacy and adaptation portfolio. She is an Oxfam Sister of the Planet and serves on a number of advisory boards, including the advisory board for the Environmental Resilience Institute at Indiana University, the science advisory group for Netflix's sustainability program, and the advisory board for the Smithsonian Natural History Museum.  
---
---