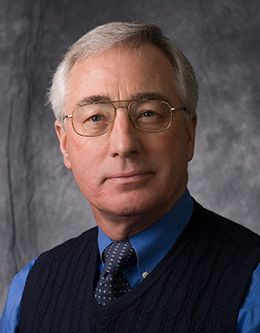 Keith J. Karren
Dr. Keith J. Karren earned his PhD in health sciences from Oregon State University in 1975 and has been a mem­ber of the BYU health sciences faculty since 1971.
Professor Karren is a popular lecturer, having been named outstanding teacher six times and receiving the College of Health and Human Performance Teaching Excellence Award and a Karl G. Maeser Teaching Award during his BYU career. He is active in professional medical/health organiza­tions and is a member of Phi Kappa Phi.
The southern Alberta, Canada, native has served in many community assign­ments, including as a member of the Utah County Board of Health, the Utah Basic Life Support Committee, and as codirector of the Utah Annual Conference on Prehospital Emergency Care and Crisis Intervention. He is exten­sively published in the healthcare field as author or coauthor of peer-reviewed articles and books.
Brother Karren has twice served as a bishop, and has served in many other church callings.
Dr. Karren pursues running and exer­cise as health-related hobbies, and he is active in showing performance, reining, and cutting horses. He remains in demand as a speaker on prehospital emergency care, general health, and handicapped and disabled concerns.
---
---