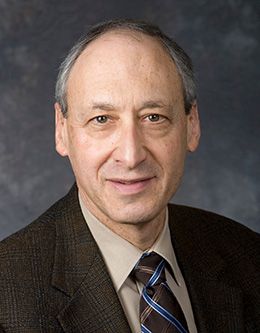 Kenneth A. Solen
Professor Kenneth A. Solen joined the BYU Chemical Engineering Department faculty in 1976. He teaches courses in chem­ical and biomedical engineering and con­ducts research on blood and artificial organs. He also enjoys teaching Book of Mormon courses.
Brother Solen was raised in a northern California family of Jewish heritage, but in an atmosphere of cynicism about reli­gion. While attending UC Berkeley, where he earned his bachelor's degree in chemical engineering, his growing sense of awe and wonderment at the genius of our physical world caused spiritual stirrings within him. Those stirrings increased at the University of Wisconsin, Madison, where he obtained a master's degree in physiology and a doc­torate in chemical engineering. It was there that he met and married Linda Beulow, who introduced him to the Protestant Christian faith in which she had been raised. His investigation of Linda's church prepared them both for the restored gospel, and a year after their marriage they were contacted by LDS missionaries and joined the Church.
Dr. Solen has been named teacher of the year 12 times in his department and has also received his college's outstanding teacher award and the university's Karl G. Maeser Distinguished Teaching Award.
He has served in numerous Church positions, including Scoutmaster, elders quorum president, Young Men's president, stake high councilor, and bishop. The Solens are parents of four children.
---
---