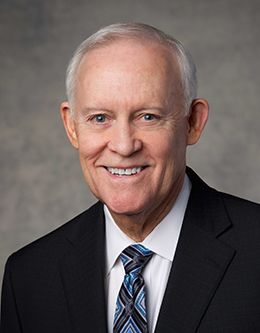 Larry R. Lawrence
of the Seventy
Elder Larry R. Lawrence was sustained a member of the Second Quorum of the Seventy of The Church of Jesus Christ of Latter-day Saints in April 2010. At the time of his call, he had been serving as a member of the Fifth Quorum of the Seventy in the North America West Area.
Elder Lawrence earned a bachelor of science degree in agricultural biochemistry from the University of Arizona in 1969. Then in 1973 he received a doctorate of medicine from the University of Arizona. He completed an ophthalmology residency at Valley Medical Center, Fresno, in 1977. He has been an ophthalmologist at Lawrence Eye Associates since 1977.
Since joining the Church in 1970, Elder Lawrence has served in numerous callings, including elders quorum president, bishop, high councilor, stake president's counselor, stake president, stake mission president, and president of the Russia Novosibirsk Mission (2001–2004).
---
---