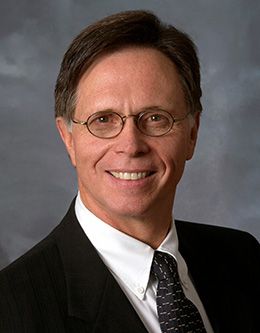 Lawrence P. Vincent
While at BYU, Lawrence P. Vincent served as professor of music and director of the Opera Department at the BYU School of Music.
After serving a mission in the Netherlands, Brother Vincent finished his undergraduate work in music edu­cation at BYU. He received his master's in vocal performance from Northern Arizona University and his doctorate in performance from University of Michigan.
He and his wife, Jeannie, lived with their three sons in Germany and Vienna, Austria, for 15 years. For nine of those years Brother Vincent served as branch president and then bishop of the Vienna International Ward.
Brother Vincent has sung in major theaters in Europe, Eastern Europe, Asia, Australia, Israel, Africa, Scandinavia, and the United States. He was awarded Austrian citizenship in 1994 as a result of his "outstanding contribution to the arts."
Brother Vincent and his wife have four grandchildren.
---
---