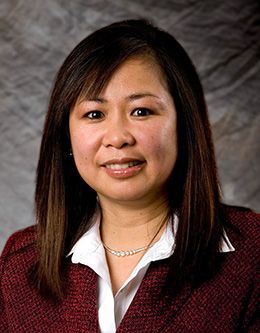 Len B. Novilla
Len B. Novilla is an associate professor in the Department of Health Science at BYU. She teaches chronic disease prevention and control. 
Novilla grew up in Manila in the Philippines. She earned her bachelor's in public health from the University of the Philippines, her MD from the University of the City of Manila, and her master of public health from the University of Utah. Before coming to BYU in 2003, Novilla worked for the Thrasher Research Fund, where she was a senior research manager and managed several pediatric research grants. 
She was awarded the 2021 Alumni Professorship Award, which honors faculty members for teaching excellence and includes a three-year stipend. In addition, she was honored with the Distinguished Service to the Board of Trustees at Timpanogos Regional Hospital award and the C. Joseph Rowberry Teaching & Learning Faculty Fellowship at BYU. Novilla has taught about maternal and child health issues as well as grant writing in the MPH program and has directed the Philippines International Internship Program for the BYU Kennedy Center. She has published many articles in academic journals about her research findings. 
Novilla and her husband, Nathan, have two children. As a family, they enjoy reading books out loud, going on trips, gardening, and making crafts. 
---
---