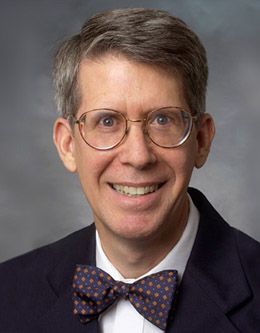 Madison U. Sowell
As a BYU undergraduate majoring in both Italian and comparative literature and minoring in philosophy, Madison U. Sowell completed his BA summa cum laude in three years, excluding two years for a mission to Italy. He earned his MA and PhD in Romance languages and literatures from Harvard in less than four years and began teaching at BYU at the age of 26. While at BYU, he chaired the Department of French and Italian and served as a Karl G. Maeser General Education Professor and as a member of the University Strategic Planning and Self-Study Committee.  He is currently serving as a trustee, interim provost, and provost at Southern Virginia University.
Professor Sowell has done postdoctoral work in jurisprudence at Columbia University, in medieval studies at Dartmouth and Cornell, and in early printed books at the University of Virginia.
He has published more than 60 scholarly articles, essays, and book reviews and has written, edited, or coedited five book-length publications, including Italian Echoes in the Rocky Mountains (1990) and Dante and Ovid: Essays in Intertextuality (1991).
The first faculty mentor to the Honor Code Council and a recipient of both an Outstanding Teacher Award and an Alcuin Fellowship in General Education, Professor Sowell delights in mentoring students, directing Study Abroad programs, and teaching a variety of courses, especially Dante's Divine Comedy, western civiliza­tion, and the Book of Mormon.
A convert to the LDS Church, he has served as a ward organist, stake clerk, high councilor, and bishop. He is married to Dr. Debra Hickenlooper Sowell, a dance historian, and they are the parents of two daughters.
---
---