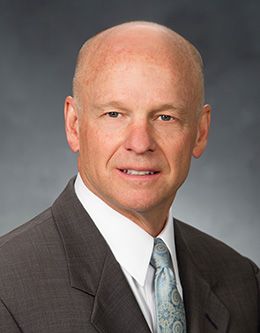 Mark Alden Callister
Mark Callister is a professor in the Department of Communications. Prior to joining the BYU faculty in 2005 he taught at Western Illinois University. Dr. Callister received baccalaureate degrees in international relations and English and a master of business administration from BYU. He earned a PhD in communication with emphases in theories of persuasion and marketing communications at the University of Arizona.
Dr. Callister's general research interests include adolescents and the media, visual imagery in advertising, and the role of persuasion in nonprofit fundraising. He teaches courses in research methods, media effects, persuasion, and media and religion; is a recipient of the 2011 Randall L. Morgan Teaching and Learning Faculty Fellowship Award; and is a member of the Honor Society of Phi Kappa Phi.
Dr. Callister has served as a bishop and currently serves in the Young Men organization in his ward. He and his wife, Colette, have five children, three of which attend BYU.
---
---