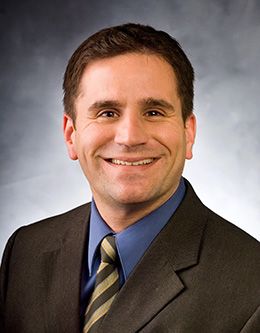 Mark B. Colton
Professor Mark B. Colton received BS, MS, and PhD degrees in mechanical engineering from the University of Utah. As a graduate student he developed prototype neuroprosthetic arms and conducted research on haptic interfaces. He is currently an associate professor in the Department of Mechanical Engineering, where he enjoys researching human-robot interaction and haptics. He previously worked for a robotics company on a variety of research and entertainment robotics projects.
Professor Colton teaches courses in dynamic systems, instrumentation, and mechatronics. His favorite part of every workday is spent with students in the classroom. He has taught a wide variety of courses and enjoys finding new ways to help students understand challenging concepts.
Professor Colton currently serves with the young men in his ward. He was a full-time missionary in the Italy Milan Mission. He and his wife, Amy, have been married for twenty years and have six children. He enjoys traveling, playing racquetball, camping, and making and eating Italian food with his family.
---
---