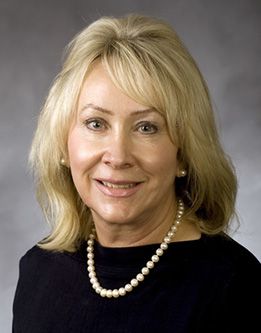 Marleen Williams
Professor Marleen Williams received her PhD in clinical psychology from BYU. She became a faculty member in 1993. She has a dual appointment at both the Counseling and Career Center and the Department of Counseling Psychology and Special Education.
Her research has focused on women's mental health. She has published and pre­sented internationally on eating disorders, spirituality and mental health, coping with trauma, marriage, blended families, and parenting children with disabilities. Dr. Williams has been a frequent speaker for conferences such as the Utah Governor's Conference on Families, the BYU-Relief Society Women's Conference, Families Under Fire, and the BYU Women's Leadership Conference. She has also served as the president of the Association of Mormon Counselors and Psychotherapists (AMCAP).
Dr. Williams grew up in Utah and attended both BYU and the University of Utah. She married Victor Kent Krzymowski and they lived in Turkey, Germany, and many different assignments in the US where he served as an officer in the USAF. They had four children. She returned to school to finish her education after becoming a widow. After completing her doctoral coursework, she married Dr. Robert F. Williams, and they have a blended family of nine children.
---
---