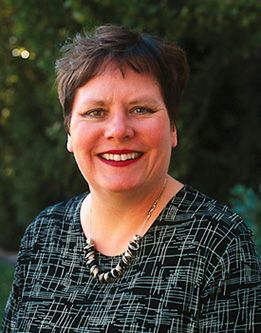 Mary Williams
Dr. Mary Williams earned her bac­calaureate degree in nursing from BYU in 1971. She worked at LDS Hospital for the next six years as a staff nurse and as head nurse over a plastic surgery unit. She was voted outstanding nurse during her LDS Hospital tenure. She obtained her MS degree in cardiovascular nursing from the University of Utah in 1980. She then began full-time teaching with BYU's College of Nursing. In 1991 she earned her PhD in clinical nursing research from the University of Arizona.
Professor Williams's research has focused on family response to heart transplantation and on instrument development and testing. She has served as president of the Utah State Board of Nursing, and she is cur­rently on the board of Mountain View Hospital and serving as a mem­ber of the Nurse Financial Aid Assistance Committee for the state of Utah.
At the untimely death of her sister, Dr. Williams assumed responsibility for the care of her sister's four chil­dren. "They have been my joy and my challenge for the past 13 years," she stated.
Sister Williams' hobbies include gardening, traveling, and playing with her pet schnauzer, Charlie.
---
---